This pretty little pumpkin dishcloth makes for a charming addition to your kitchen decor … and it makes the perfect Autumn Set when paired with the Leaf Tunisian Dishcloth Pattern I shared last week.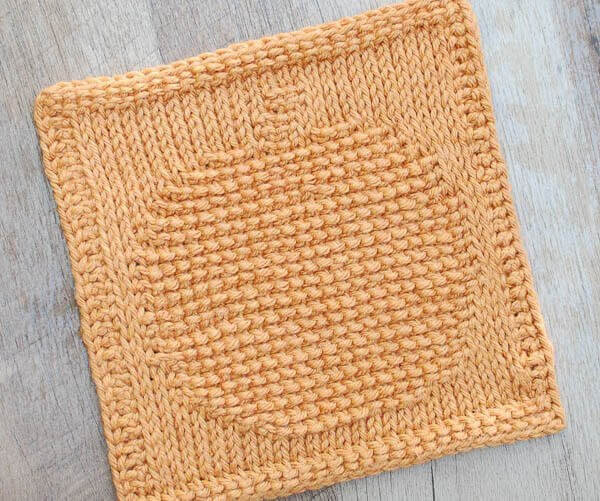 And if you are new to Tunisian crochet or just feeling a bit rusty, you can check out my free series Learn Tunisian Crochet in a Week!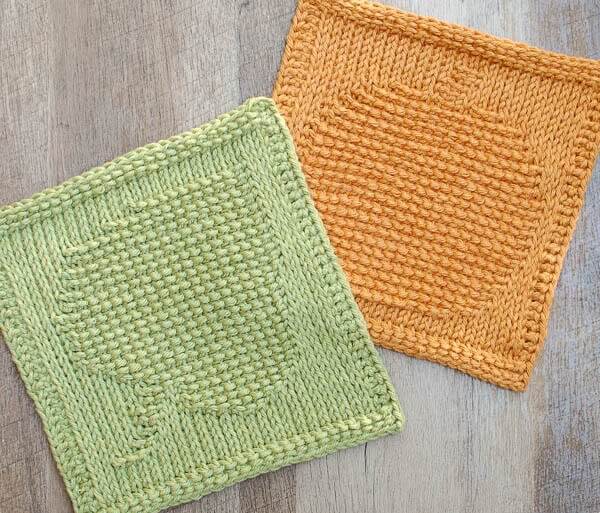 Pumpkin Tunisian Crochet Dishcloth Pattern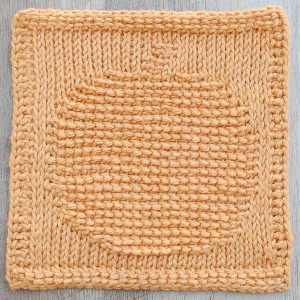 Here is what you will need:
worsted weight cotton yarn (approx. 82 yds)
J10/6mm Tunisian hook
scissors and yarn needle
Add this pattern to your Ravelry library.
Finished dishcloth measures approximately 8½ in. × 8½ in.
Tunisian Crochet Abbreviations (you can click on links to review the "how to" for each stitch):
Ch 30.
Set up row: Pull up through the back ridge of each ch across — 30 sts.
Work pattern as charted below taking note of the following:
when working your forward pass, the loop on your hook counts as the first stitch (indicated as a circle in the chart)
the last stitch is made through the two end loops of row below (also indicated as a circle in the chart).
a basic return pass should be used throughout (i.e., yo, draw through 1 loop, *yo, draw through 2 loops, rep from * across).
Row 35 should be worked as a bind off row; work Trs bind off.
KEY: Circle = first/last stitch; Orange = Trs; White = Tks.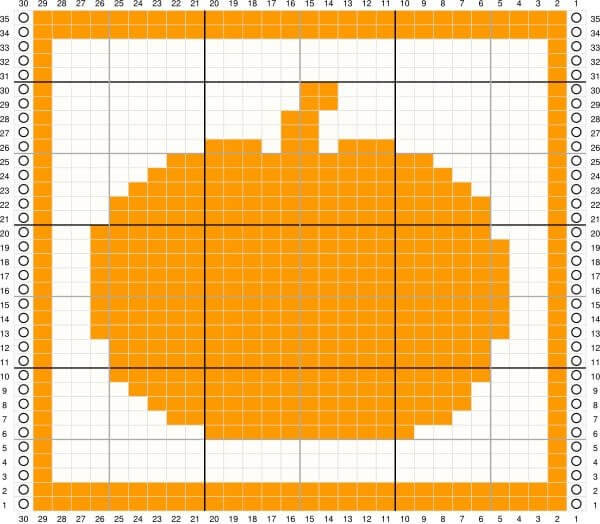 Block finished dishcloth if desired (-> How to Block Knit and Crochet Items).