A little like crochet … a little like knitting … this is the beauty of Tunisian Crochet.
I recently added a Tunisian Crochet 101 class to my repertoire at my local yarn store and thought I would share my lessons with you here. So get out your hook and let's learn Tunisian!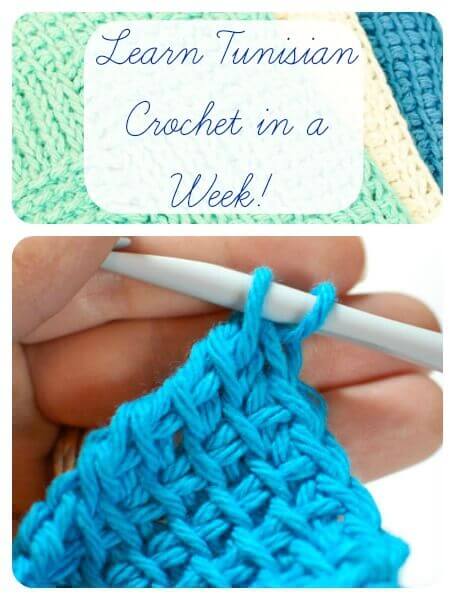 Introduction to Tunisian Crochet
Yarn and Hook Sizing
Tunisian Crochet is notorious for curling, especially on the beginning edge. My biggest tip to combat this is to make sure you are using a large enough hook size for your yarn weight. There is a bit of trial and error and personal preference that goes into this. For instance, I find a J or K hook works well for me with worsted weight yarn. If your piece is still curling a bit, no worries … I have a couple solutions to share with you later: edging and blocking.

Starting Out … Your Foundation Row
As in traditional crochet, your Tunisian project will begin with a starting chain. But unlike traditional crochet, the number of beginning chains worked should equal to the number of stitches you want in your first row (there are no extra turning chains worked).
Tip: If your beginning chain is too tight, you may want to start with a larger hook size.
Every row of Tunisian Crochet consists of two steps: a forward pass and a reverse pass. You will work with the right side facing you throughout.
Forward Pass
When working your first row, you will be pulling up a loop in each chain across. You can work in a couple different parts of your chain (e.g., top loop, back ridge, top loop and ridge). To give your foundation edge the same look as your finishing edge, you would work in the back ridge (or bump) of chain.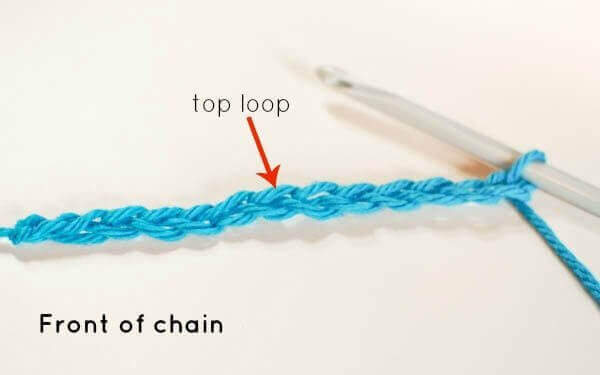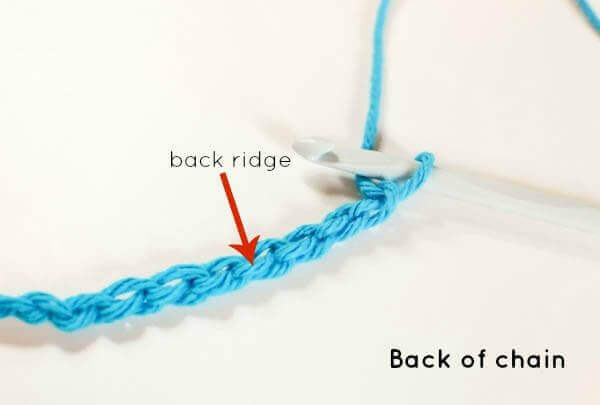 Insert hook into second chain from hook, yarn over and pull up a loop. Continue in each chain across.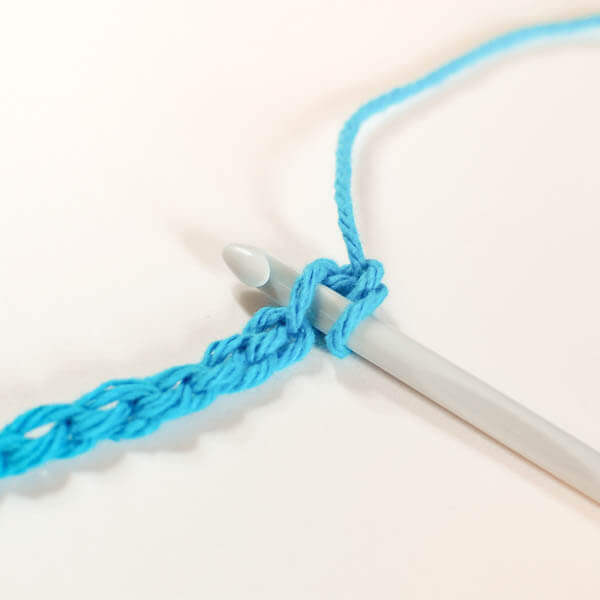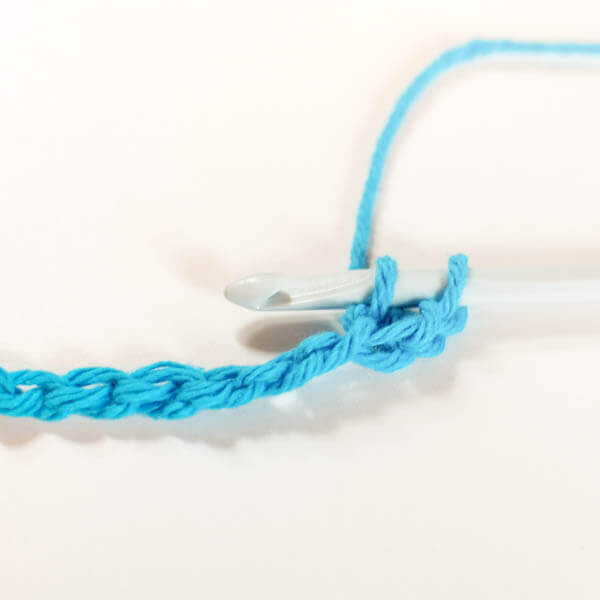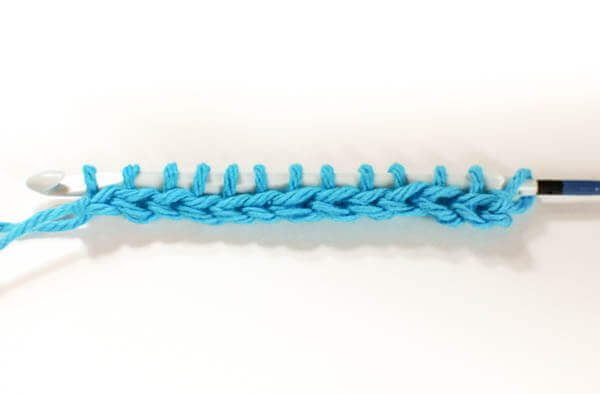 Basic Return Pass
The Basic Return Pass is what you will use most of the time. To work the Basic Return Pass, yarn over and pull through one loop, then yarn over and pull through 2 loops for the rest of the row until you have one loop left on your hook.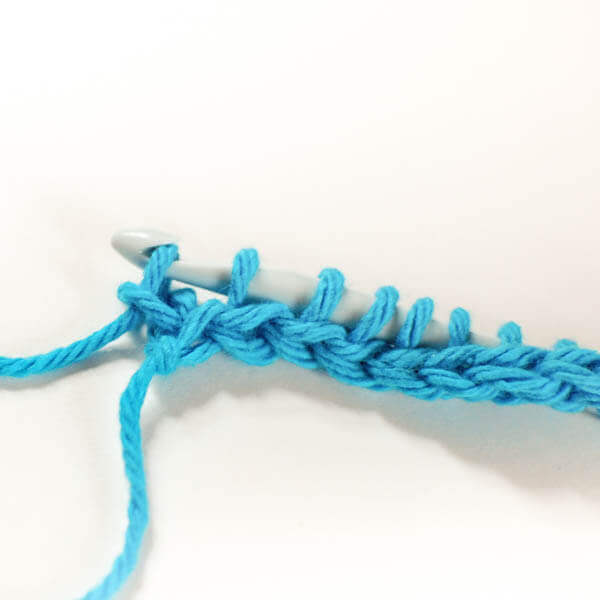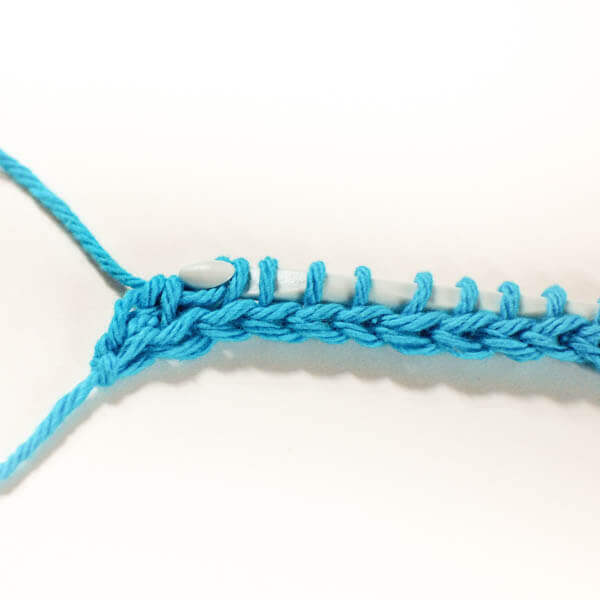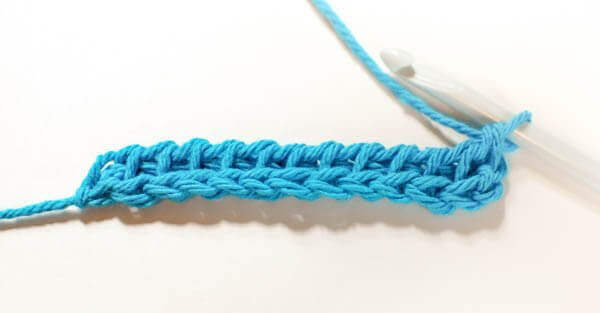 You have now completed your foundation row!