I don't know what it is about acorns that I love so much … I have wooden ones, ceramic ones, and a bowl of ones that I have found on my walks. Maybe it is because they make me think of Autumn with it's bright sunshine and crisp, cool nights. Needless to say, these needle felted acorns fit right in with my collection, and today I will show you how to make your own.
For a refresher on needle felting and needle felting techniques, you can always refer back to my Needle Felting 101 post by clicking here.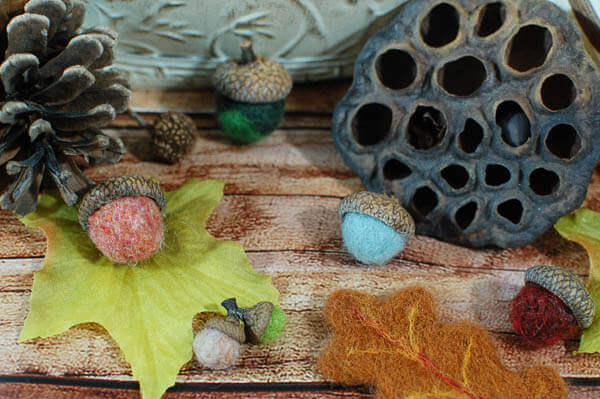 Needle Felted Acorns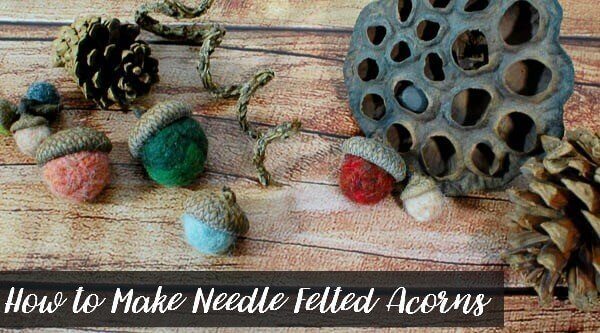 Here is what you will need:
acorn tops
glue (I used regular school glue but a hot glue gun should work as well)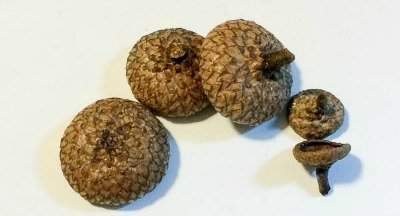 To start your needle felted acorns, grab a little of your wool roving and roll it in your palms to form a ball. Then, needle the wool into a nice, tight ball shape. You may have to add a few more wisps around the ball and needle it in depending on the size ball you need to fit in your acorn top.

Once you get the ball to the size and shape you like, grab one of your acorn tops and put a dab of glue inside. Push felted ball into acorn top and let dry.

That's it … easy peasy! If you've loved this needle felted acorns tutorial, be sure to check out my other fun needle felting projects here.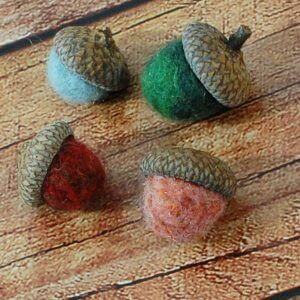 you may Also enjoy …