Since I've just introduced you to needle felting I thought a needle felted pumpkin would be the perfect project to share. So, are you ready to needle felt?!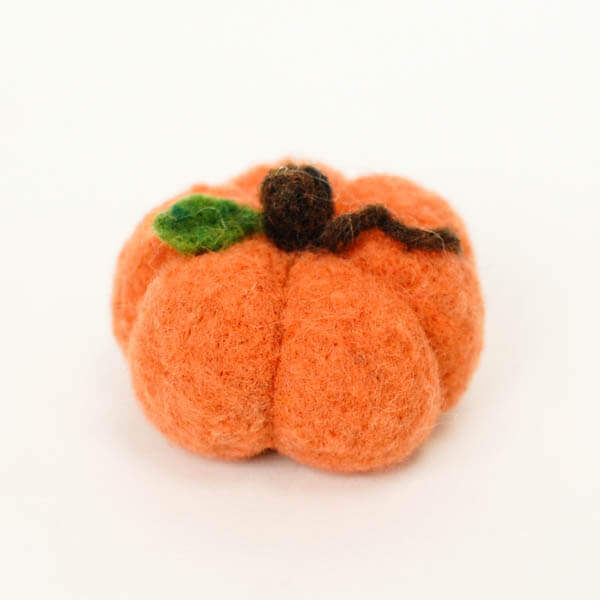 Pumpkin Needle Felting Project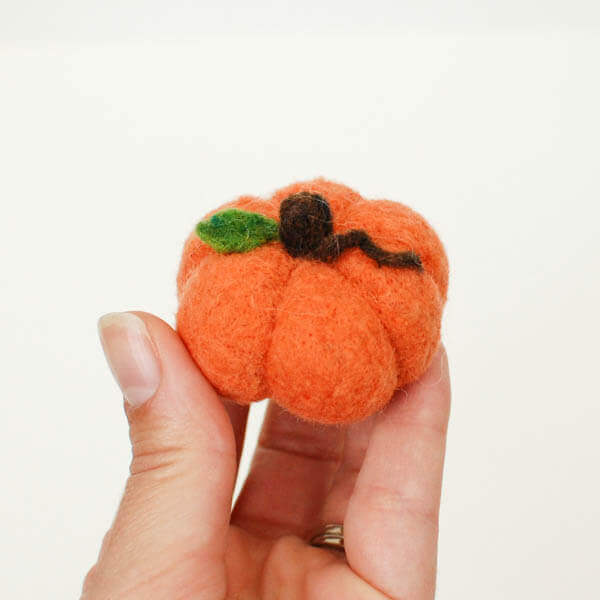 Here's what you'll need:
felting needle (I used a 38 gauge needle)
foam pad to work on
white wool batt for the core
orange wool roving
small amounts of brown and green wool roving
You first step will be to grab a handful of wool batt. Now just roll it in your hand into a loose ball and start gently poking it with your needle, turning as you work. Keep felting until you have a nicely shaped ball, but not so tightly felted that it is becoming difficult to poke the needle into.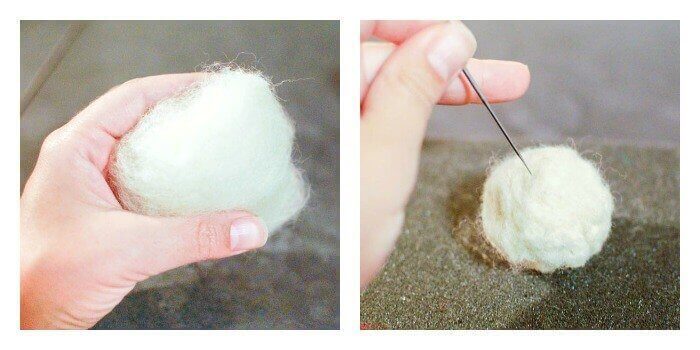 At this point, wrap some of your orange roving around the ball and use your needle to felt the orange around the ball.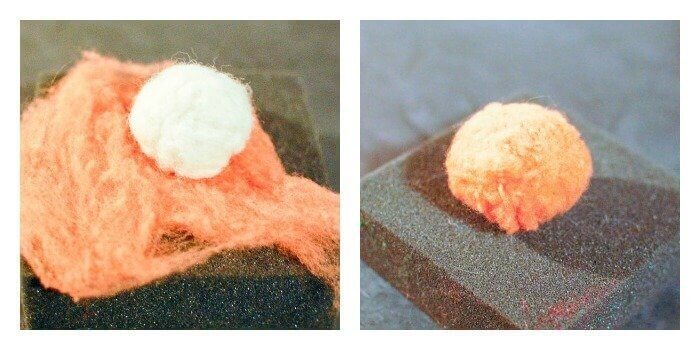 Now we are going to begin shaping our pumpkin. Use your needle to poke indents down the sides of your circle to resemble a pumpkin shape. If needed, you can use some additional wisps of orange roving to build out the side areas between your indents.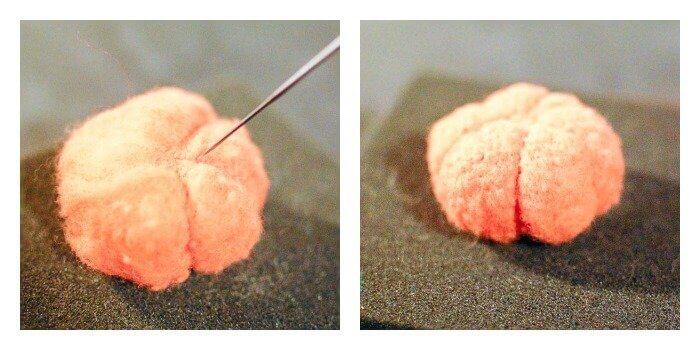 Now that you have your pumpkin shape, the rest is just embellishing. Use small wisps of brown and green and shape them into a stem and leaf using your needle. Then use your needle and poke the stem and leaf into place on the top of your pumpkin. There is quite a bit of freedom to needle felting. You ca just keep poking away until you get the exact shape and design you like.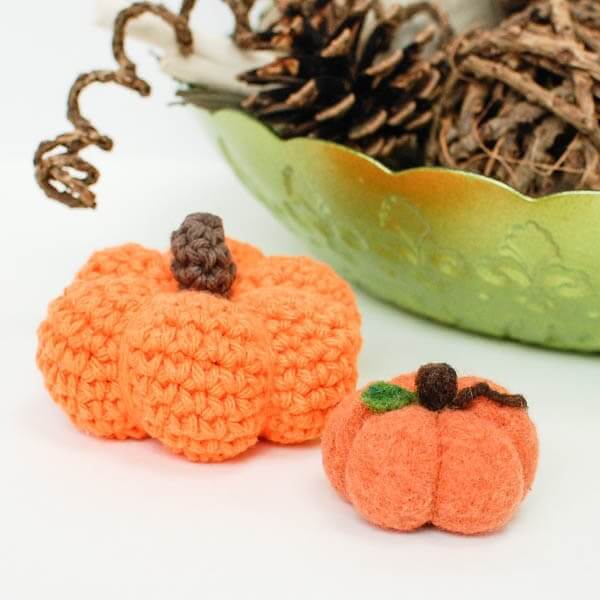 You can find the pattern for the little crochet pumpkin here.