The last thing we will be learning in our Learn Tunisian Crochet series is binding off and finishing.
Tunisian Bind Off
The bind off in Tunisian crochet is similar to how you work Slip stitches in traditional crochet. To do a Simple Stitch Bind Off, insert hook under the next vertical bar. Yarn over and pull up a loop through both the vertical bar and the loop on hook.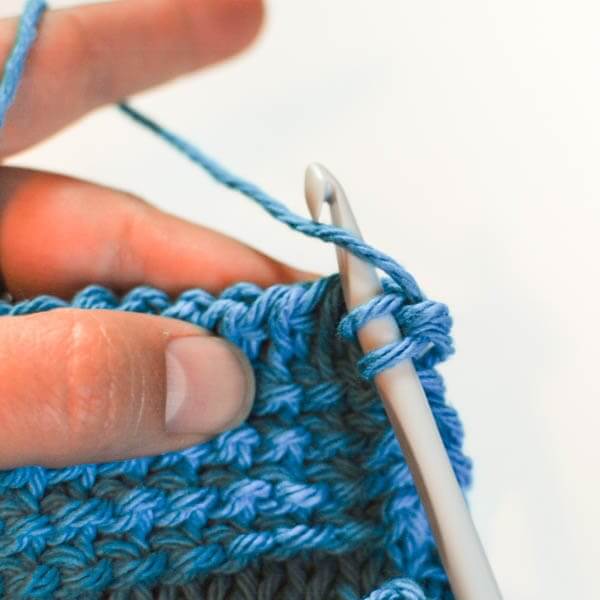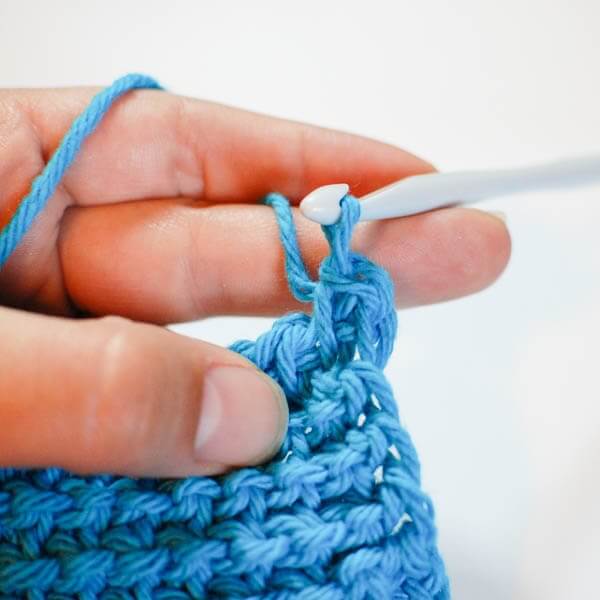 You have worked one stitch now. Continue all the way across to your last stitch.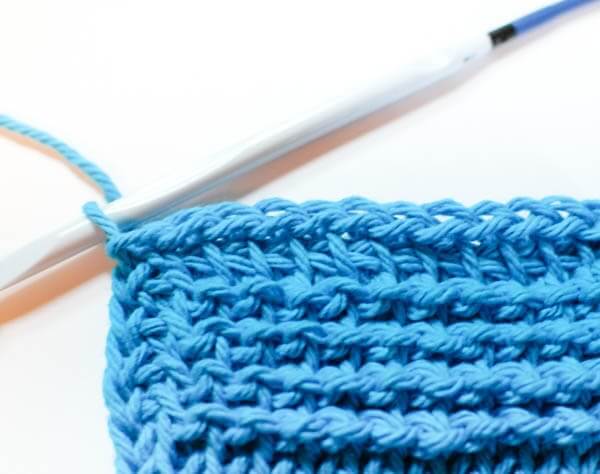 Blocking
As I mentioned in our Introduction post, Tunisian Crochet has a tendency to curl, especially at the beginning edge. If you were not able to remedy this with a larger hook size, blocking will help. Blocking is also a great way to give your piece a nicely finished look and to shape it to its desired size.
There are different methods for blocking. I usually just spray my piece with a water bottle, pin it into shape, and allow it to dry. For more information, you can find my free tutorial on How to Block Knit and Crochet Items here.
Edging
If you worked your foundation row into the back ridge (bump) of your beginning chain, you should have nicely finished edges that all look consistent. Although not necessary, you may choose to edge your piece with a crochet border. This also helps combat the dreaded curling.
Are you ready to tackle your first Tunisian Crochet pattern now? Try my Tunisian Sampler Washcloth.