You may have guessed that my Easter crafting would not have been complete without a needle felting project! I just couldn't resist making some tiny needle felted Easter eggs to fit in this plastic carton my kids had left over from their treats last year. And of course I took some photos so I could share the step-by-step with you …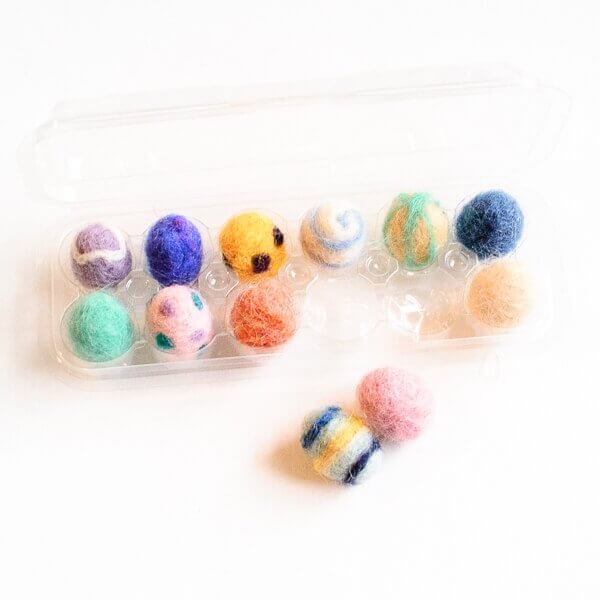 Needle Felted Easter Eggs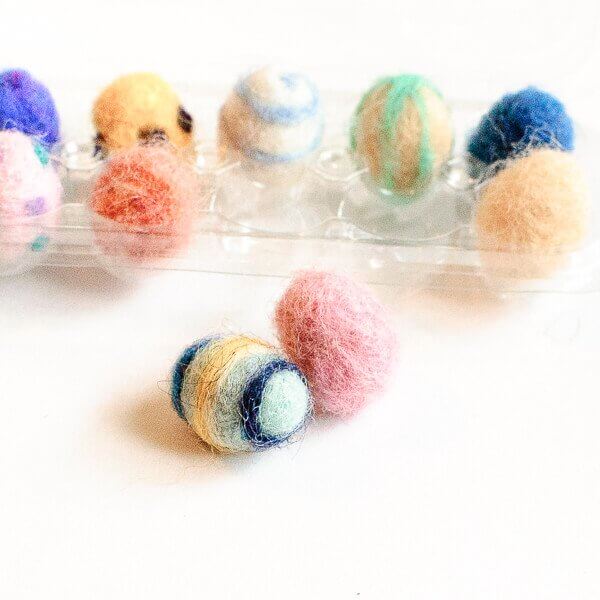 Here's what you will need:
For a refresher on needle felting and needle felting techniques, you can always refer back to my Needle Felting 101 post here.
To make the eggs, grab a small amount of wool roving and roll it in your palms a little bit to form a ball. Then needle the wool into an egg shape (but not too firm because we want to be able to decorate it).

Once you have the shape you want, grab a little wisp of another color and decorate your egg. Just use the needle to poke the wisp into the design you like.

Go crazy … think stripes, or waves, or polka dots, or letters!
You can find more of my free Easter projects here …