My son loves to play Angry Birds on my Kindle so I am always trying to think of clever ways to get him away from the video game and into some real play. These needle felted Angry Birds are part of my latest attempt and so far have been a hit! He stacks up Lego towers and launches these little birds to knock them down. Now he is asking me for some green piggies >> You can find the Bad Piggies photo tutorial here).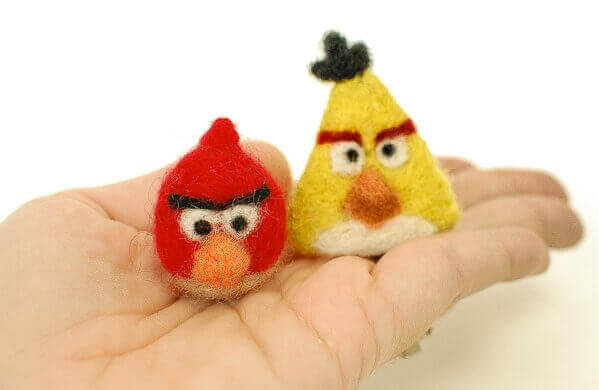 Want to see how to make some?

How to Make Angry Birds From Needle Felted Wool
Here is what you'll need:
36- or 38-gauge felting needle(s)
foam pad
wool batting
red and yellow wool roving, plus a little white, black, biege, and orange for the details
scissors
If you need a refresher on needle felting and needle felting techniques, you can refer back to my Needle Felting 101 post here.
Grab a handful of your wool batting and roll it in your palms to form a ball.
For the red bird, needle the wool into a nice ball shape (but not too firm because we want to be able to attach more wool to it). Next, needle part of the ball a little flat so the bird can sit without rolling. You now have the base of your red bird.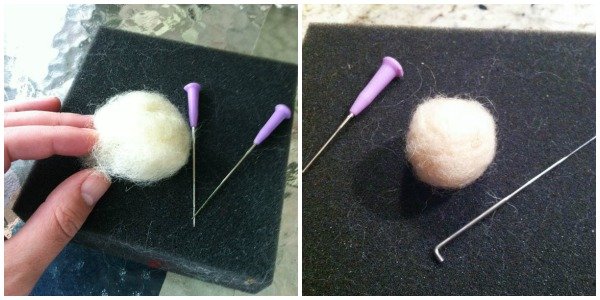 For the yellow bird, needle the wool into a triangle shape (again, not too firm). You now have the base of your yellow bird.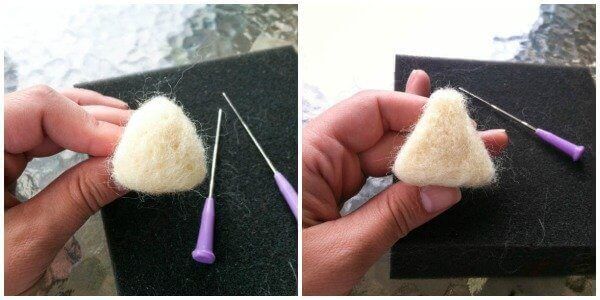 The rest of the method is pretty much the same for making both birds, but I will use the yellow bird as my photo examples here. Grab some wisps of your bird color: red for the round bird or yellow for the triangle bird. Needle the color over your base form.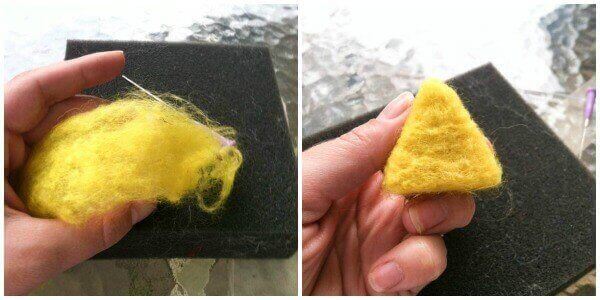 Now add your details. The yellow bird has a little white at the bottom and the red has a little biege.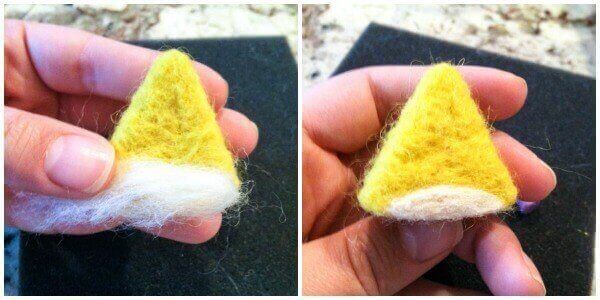 Add your facial features. The beak is pretty much the same for both birds.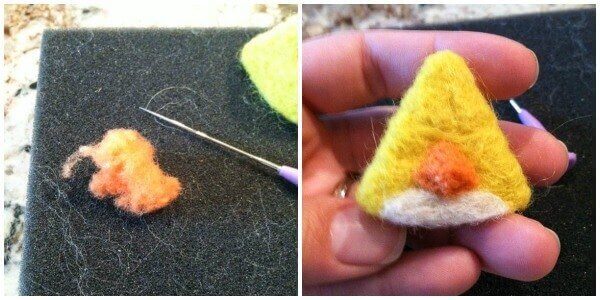 Then finish it off with some eyes, eyebrows, tufts of hair (or feathers, perhaps?).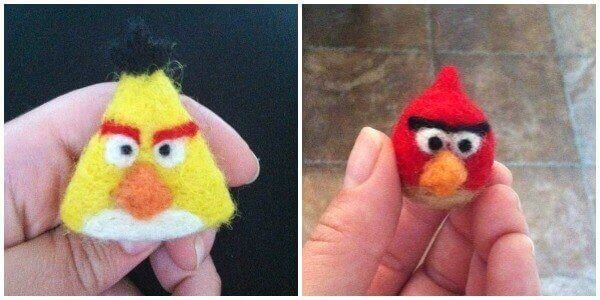 You're all done. As you can see my little man would barely even let me get a finished shot before swiping them!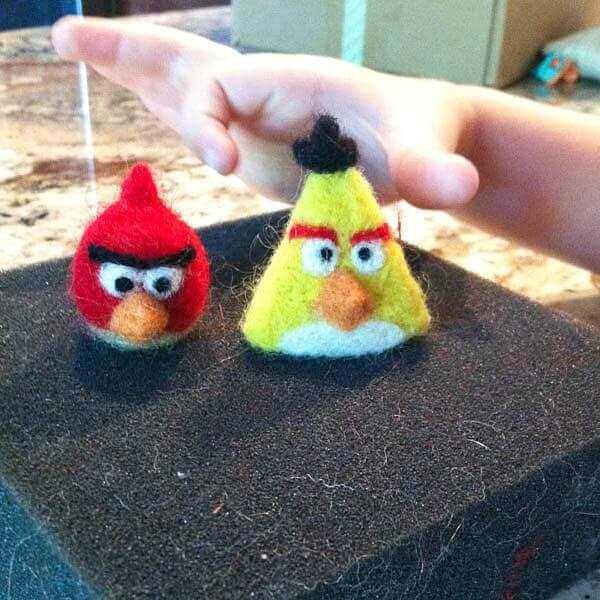 You can check out my other fun felting projects by clicking here.