You may remember my attempt a few weeks back to get get my little one off the video games and into some real play by making him some needle felted angry birds. Well, I am happy to say it worked! He loves building up Lego towers and launching his birds to knock them over. And the best part is now he has asked for a bad piggy, so of course I am happy to oblige. If you missed my needle felting tutorial for making the Yellow and Red Angry Birds, click here for the post and step by step photos.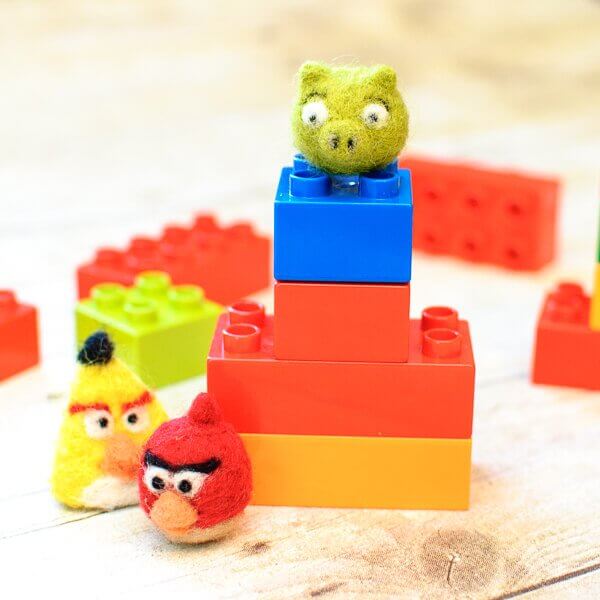 Bad Piggies Needle Felting Tutorial
Here is what you'll need:
36- or 38-gauge felting needle(s)
foam pad
wool batting
green wool roving, plus a little white and black for the details
scissors
For a refresher on needle felting and needle felting techniques, you can always refer back to my Needle Felting 101 post here.
To start, grab a handful of your wool batting and roll it in your palms to form a ball. Then, needle the wool into a nice ball shape (but not too firm because we want to be able to attach more wool to it). Try to needle part of the ball a little flat so the piggy can sit without rolling.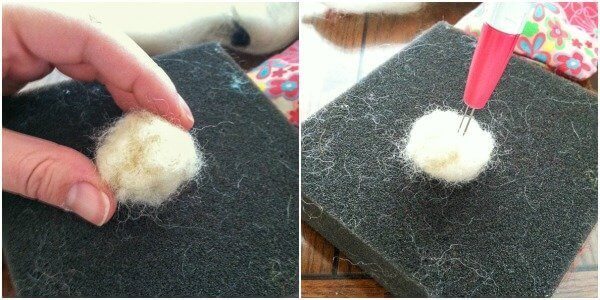 Next, grab some wisps of green wool and needle the color over your ball.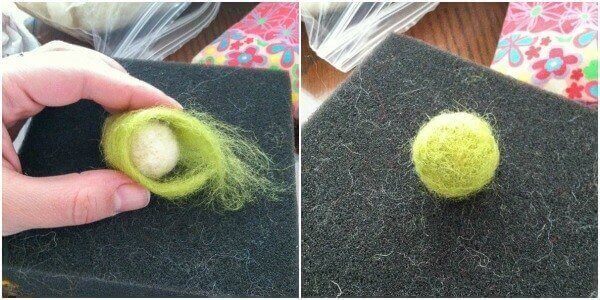 Now we add some details. Grab a little bit more green wool and needle it into a little ball for the piggy's snout, leaving some wool unworked so you can attach it to your piggy base. Then needle the snout to the piggy.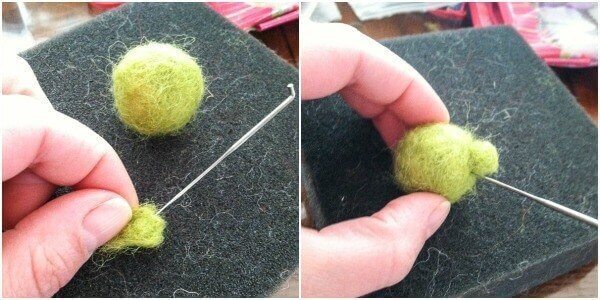 Add some ears in the same way you did the snout. Then use small wisps of white and black wool to add your facial details.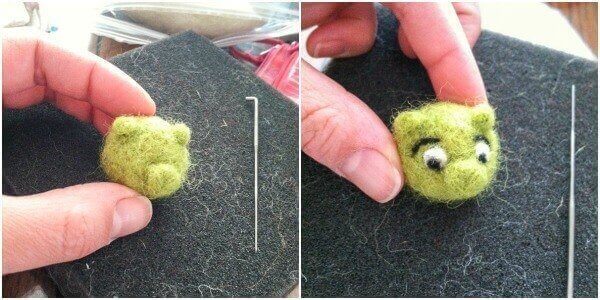 That's it! Now your bad piggies are ready to join in the game.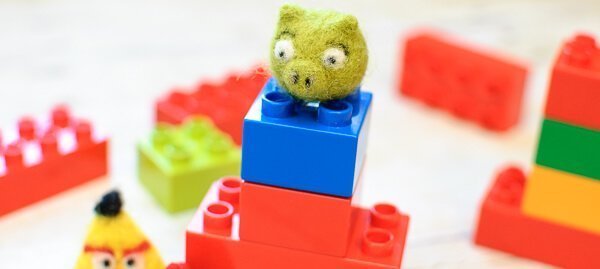 Be sure to check out my other fun felting projects by clicking here.