There are so many neat crochet tips and tricks that I want to share with you. But why create my own tutorials when some are so perfectly done already? Here are a few of my favorite crochet tutorials from the web. These will literally change the way you crochet!
Seamless Color Changes
Changing colors … Ugh! All those ugly telltale stitches. But there is a way to make a perfectly seamless transition. Christen from NeedleNoodles has this awesome Crocheted Jogless Stripes tutorial to show you how. For her video version, click here.
Perfect-Fit Hats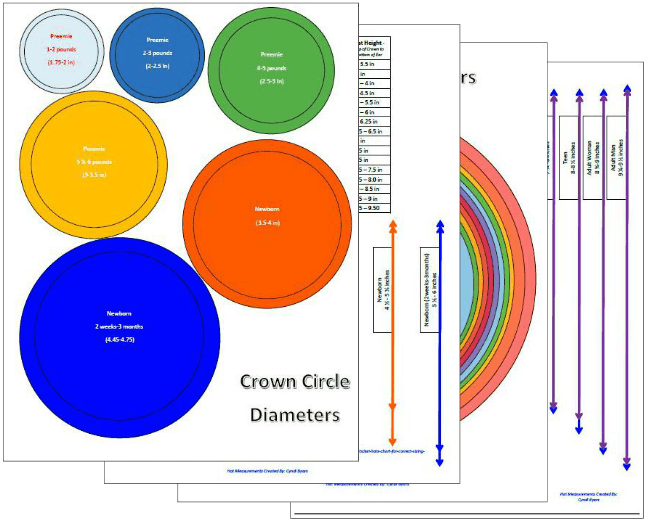 Take the guesswork out of making hat sizing for crochet and knit hats with this Printable Hat Sizing Guide. The 4-page guide includes size charts and templates for sizes preemie to adult. Now you can customize any hat pattern to the exact size you need … easy peasy!
Invisible Decrease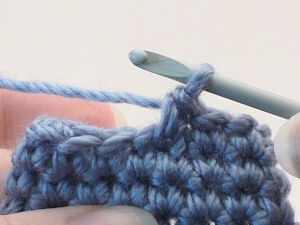 Last but not least we have this gem from Planet June? In her Invisible Decrease tutorial, June shows us how to work a perfect decrease. No more gaps or ugly bumps! She even has a how-to version for left-handed crocheters. For her video version of this tutorial, click here.
Random Stripe Generator
This next tutorial is so much fun! Caitlin from Biscuits and Jam created this clever Random Stripe Generator which allows you to see different stripe variations for the colors you choose. Just select your colors from her grid and add how many rows you want the color sequence to be worked over and it will randomly create a color pattern. And if you don't like the first one, you can keep generating until one comes up you love. This will help you get an idea of how your finished up will look before you crochet it! See how I used it below.
Look familiar ?
Remember my Plarn Placemats and Coasters?
I told you these tips would be awesome!
Have any tutorials or tips you'd like to share? I would love to hear them.
Thank you, thank you to Christen, Kat, June, and Caitlin for allowing me to share their images and posts!