Sometimes the hardest part of a project is choosing the right yarn … and that task becomes even harder when you need to choose multiple colors of yarn! So what's a stitcher to do?
Well, you can dive into color theory and reference some color wheels, or better yet, you or you can let your yarn do the work for you!
And that, my friends, is why I am loving Manos del Uruguay's new Alma yarn. Alma is a lightweight yarn designed in color families for those projects that require multiple colors. I recently had the chance to try out Alma for myself and used it for this gorgeous brioche shawl. I had been agonizing over the color choices for this project until I saw Alma's palette.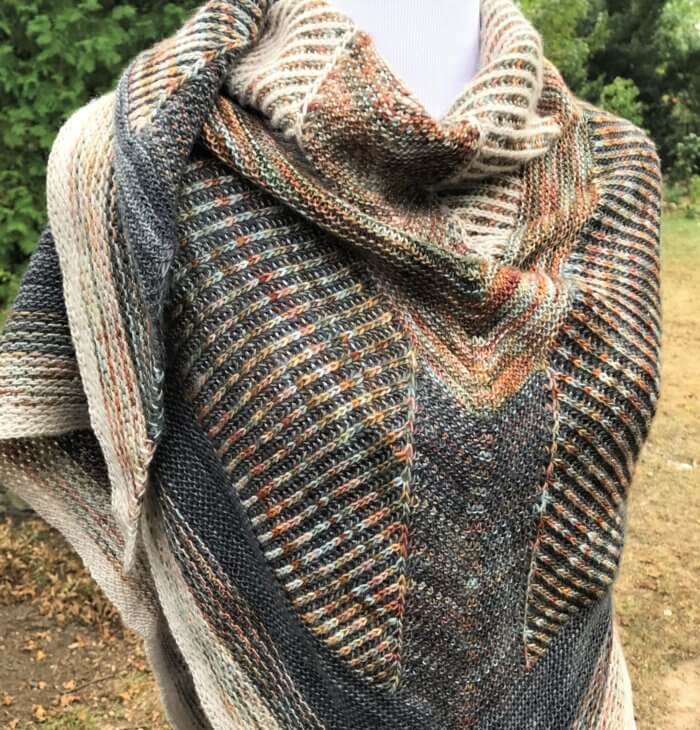 I knew I wanted a variegated yarn, so I started by choosing that and then added the two semi-solid colors from there. My choices were Humility, Persistence, and Generosity (shown from left to right below) …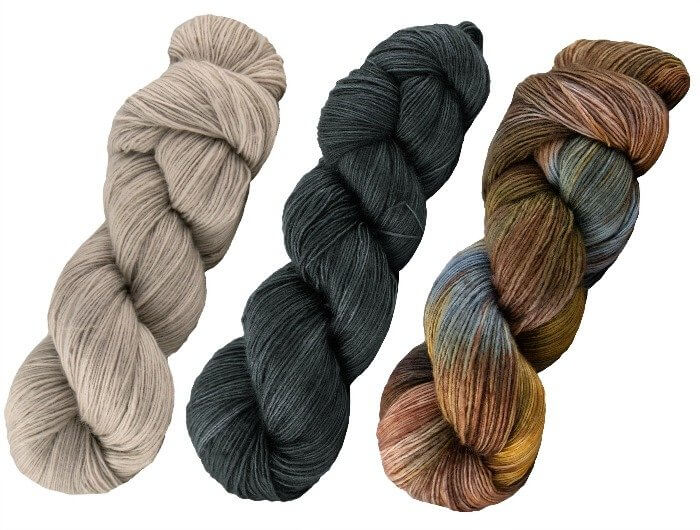 And, wow, they were magical together! The colors had the perfect blend of harmony and contrast. Here is a closer look …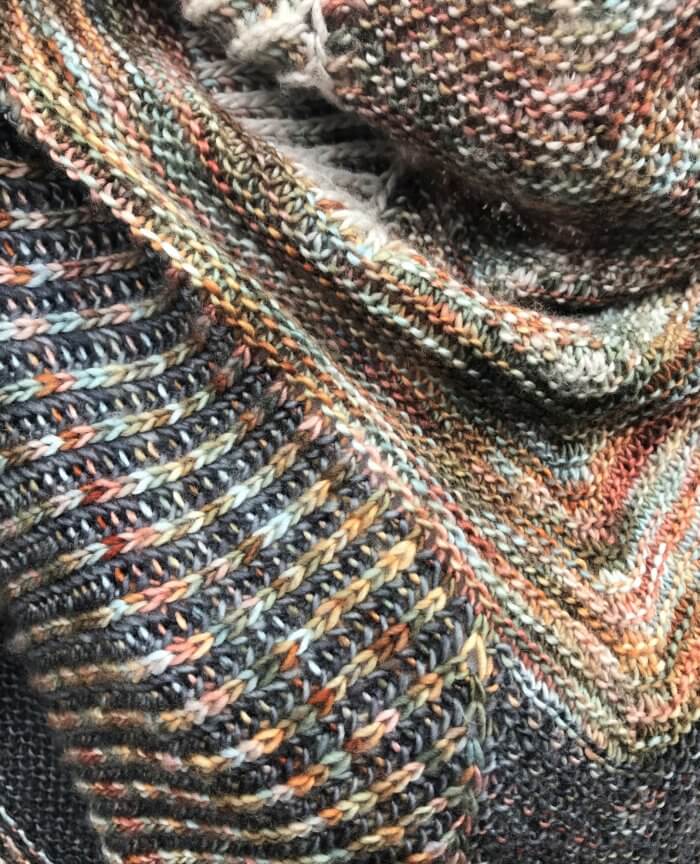 Such a painless color choice process and an amazing result. I am so happy with how the shawl came out and am itching for the cooler weather so I can start wearing it … everywhere!
More about Alma …
Alma is fingering weight yarn and is perfect for shawls, scarves, sweaters, and more. It is a 100% superwash merino that comes in a very generous 546 yds (500 mts per 100g) hank. And as with all the yarns from Manos del Uruguay, Alma is certified Fair Trade yarns and produced by skilled artisans in cooperatives located throughout Uruguay. My favorite part, every skein purchased helps a woman in Uruguay support her family.
To find local yarn store locations that carry Alma, click here for store locations.
A huge thank you to Fairmount Fibers, the North American Distributor of Manos del Uruguay yarns for letting me try out this amazing yarn!