The knitCompanion app was developed by knitter and programmer Sally Holt to help make patterns more portable and to provide tools to make working your projects quicker and more efficient. But don't let the name fool you, it's not just for knitters! In this post I'll give you a brief overview of the app, as well my experience in using it for my recent knitting and crochet projects. And don't miss out on the two awesome giveaways at the end of the post!!
About the knitCompanion App
The knitCompanion app is available free for both iOS and Android users and has over 1K glowing reviews in the app store. The free version of the app is called kCBasics and includes some great tools as is. You can create as many projects as you'd like from your library as well as any of the hundreds from kCDesigns. You can also upgrade to two optional paid add-ons that offer additional markup and editing tools.
Here's what I love about the app:
It works with any pdf pattern
You can link it to your Ravelry or Dropbox accounts
It includes sliding markers to help you keep track of rows and stitches and includes counters
There is a panel that allows you to reference pattern keys, abbreviations, or legends at the same time as showing your pattern
It doesn't require an internet connection so you can work anywhere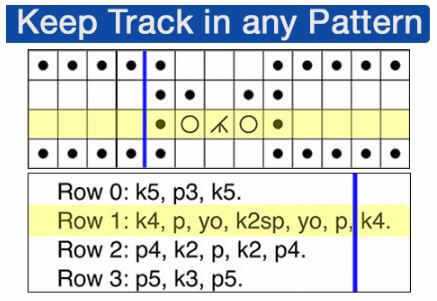 To learn more about the free and paid features of the app, click here. There is also knitCompanion group on Ravelry or you can find them on Twitter, Pinterest, Facebook, and Instagram as @knitcompanion.
My recent Projects
Let me give you a glimpse inside how I used the app for a recent project. The first project I used the knitCompanion app for was The Shift cowl pattern by Andrea Mowry. With all the color changes and repeats, the app was a lifesaver! But since it isn't my pattern I can't show you screenshots of working on that one. Instead I chose one of my own … the Crochet Doll pattern.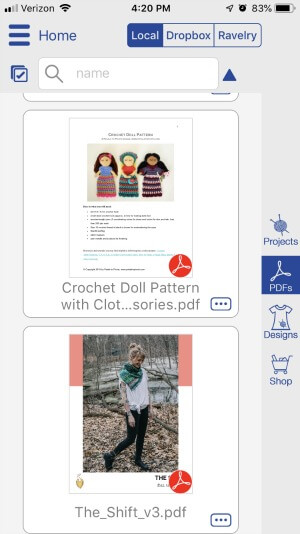 Once you have your pdf pulled into the app, you can move from page to page and track your row and stitch position with both horizontal and vertical sliders. You will also notice counters on the lower right for quickly tracking stitch counts.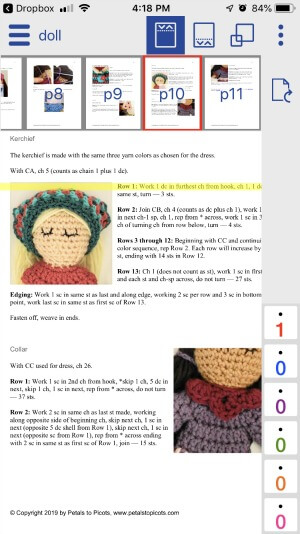 In the shot below you can see that additional panel at the bottom of the screen that I told you about earlier. You can choose to have the panel remain open to quickly reference the pattern key or notes as you work your pattern. I found that panel super useful and appreciated not having to flip screens back and forth when I wanted to reference notes the designer included at the beginning of the pattern.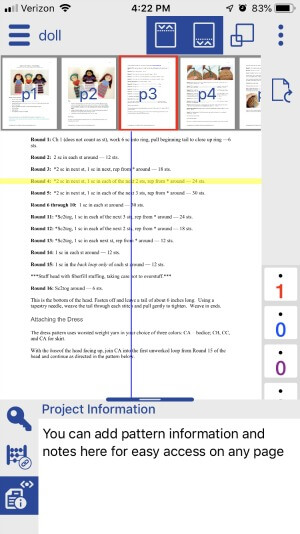 Pretty cool, huh!? As I mentioned earlier, the app is free to download and try out here. And you can also enter to win those paid upgrades, as well as a nifty device stand below.
GIveaway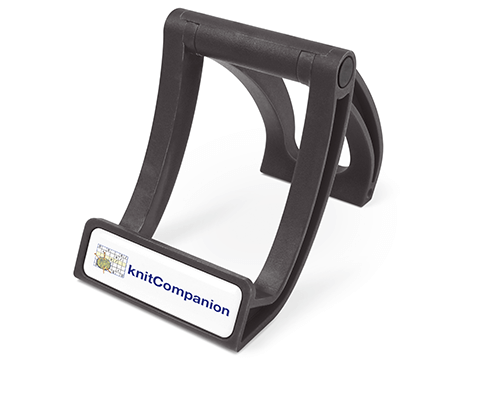 The generous knitCompanion folks are giving P2P readers a chance to win the paid version of the knitCompanion app and a Stand It Up device stand that holds your tablet or phone securely while you work. One winner will be picked for each … you can enter for one or enter for both!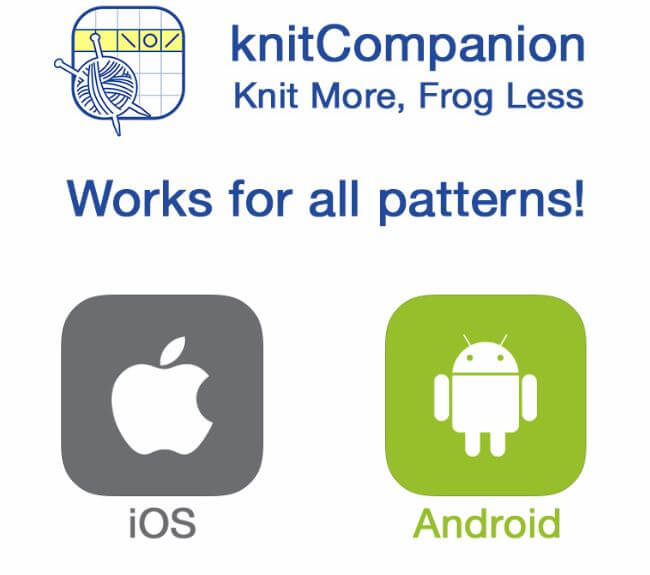 This giveaway will run now through 11:59 pm EST on May 31, 2019 and winner will be announced by June 1, 2019. You can be entered to win by simply providing your email address in the first option in the Rafflecopter forms so I can contact you if you win. For additional entries you can enter through the social media options included as well. And be sure to follow along on my social media outlets so you know when the winner is announced. Good luck!








Stand It Up Entry Form
This entry is for one Stand It Up device stand. This giveaway is open to U.S. residents only.
a Rafflecopter giveaway
KnitCompanion upgrades Entry Form
This entry is for the full version of the knitCompanion app. Valid for iOS (iOS 10 or higher) users who are not already subscribed to knitCompanion.
a Rafflecopter giveaway
Good luck!