I did it! I solved the case of my crooked yarn cakes! I imagine others may have this same issue happen with their ball winders so thought I would put a post together on how to fix your yarn ball winder. You can see from the before and after images below that something was definitely off!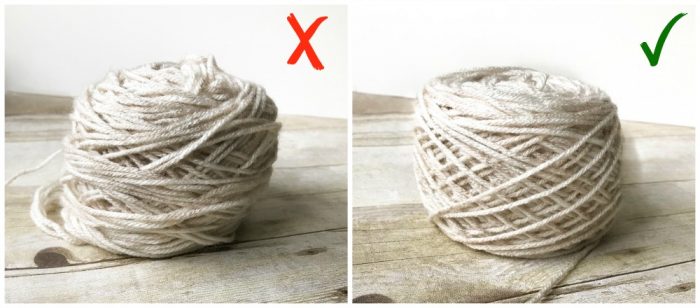 The particular brand I purchased is the Knit Picks Yarn Ball Winder but I imagine many of them are built the same way. This ball winder is a little work horse for me and for the most part does a great job winding yarn into nice little cakes. The first time I noticed the cakes not winding right I called Knit Picks and they were very good about getting a new ball winder out in the mail to me. But then when it started happening again I figured it must be something in the internal mechanism that needed adjustment so I took the winder apart to see. Here is how to fix your yarn ball winder.
How to Fix Your Yarn Ball Winder
First you will need to twist off cone shaped bobbin from the main base of the winder.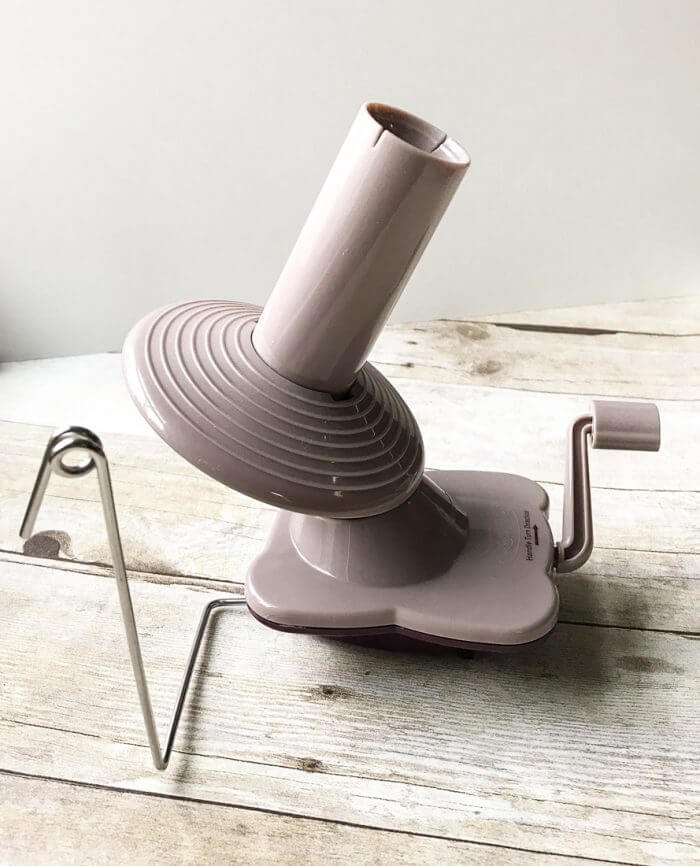 Next, using a phillips head screwdriver, remove the screw from the plate underneath where the bobbin was removed and then remove the plate and set aside.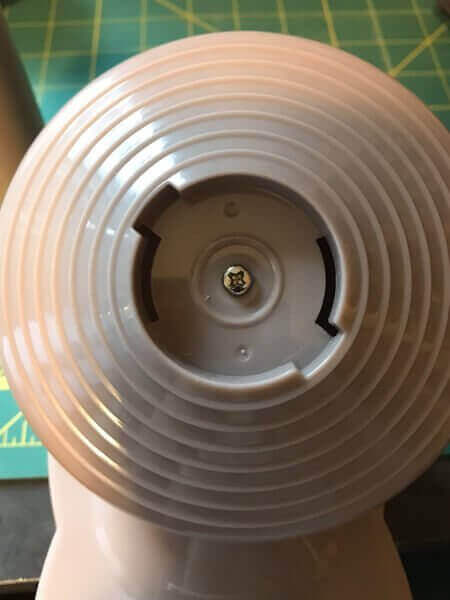 Ahhh … here was the issue! You see how in the photo below the larger plastic gear is sitting on top of the small gear? This is why the winder wasn't winding properly. The gears should be meshed together so that the teeth fit together.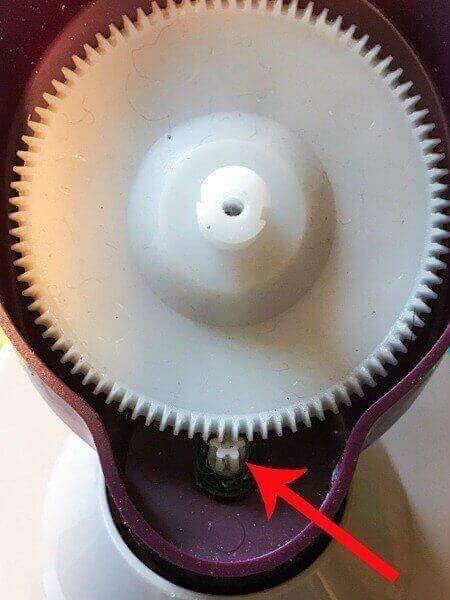 To fix this, gently push the larger gear back away from the smaller one and down until the teeth mesh. It should now look like this.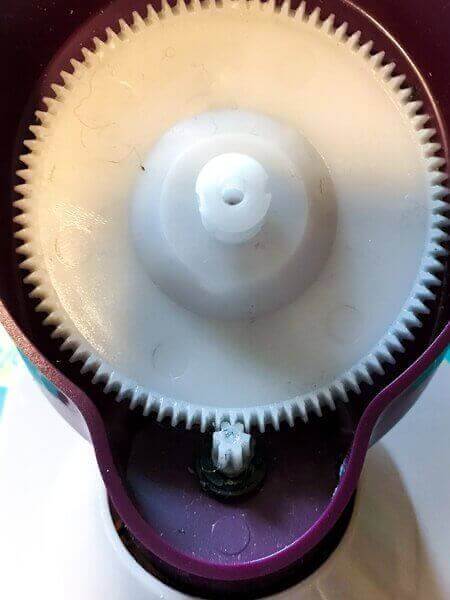 Now screw the top plate back on, replace the bobbin, and try it out. Perfect!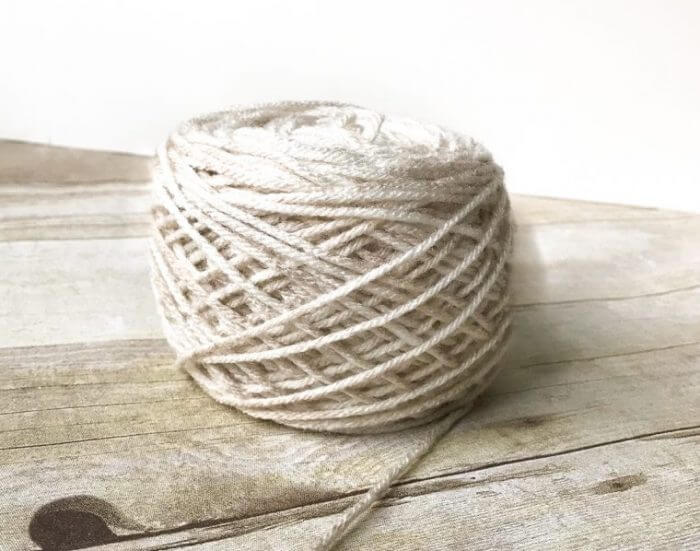 Have you had this problem? I would love to know if this helped fix it. Let me know in the comments below.
Now that you have your yarn cakes made, read my clever yarn hack for how I keep them wound neatly and keep them from turning into a tangled mess while in use or in storage!