I finished my scrapghan! And what works better for yarn scraps than a granny square blanket pattern! It was nice putting to use all the scraps I had lying around and was fun to remember the past projects as I used them. And best of all, I really love how it came out ! I still have quite a bit of scraps left over so I am already planning what kind of scrapghan to make next. Check out my free crochet granny square blanket pattern below to see how to make one too!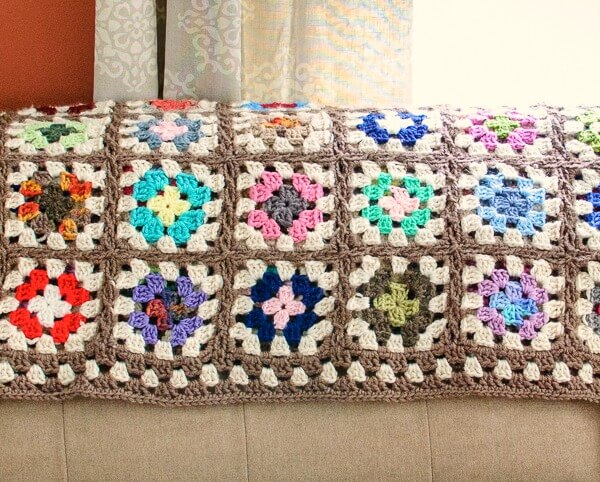 Free Crochet Granny Square Blanket Pattern
Here's what you need:
a basket full of yarn scraps
3 skeins cream for Round 3 of squares (approx. 256 yd each)
2 skeins taupe for joining and border (approx. 256 yards each)
H hook scissors and tapestry needle
Finished afghan measures approximately 43 in. x 58 in.
Making the Squares
Using the granny square pattern here, work Rounds 1 and 2 using your yarn scraps. Work Round 3 with cream yarn. Make 99 granny squares. Block if desired … you can find my free tutorial on How to Block Knit and Crochet Items here.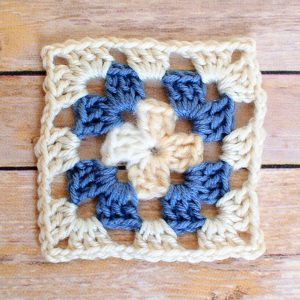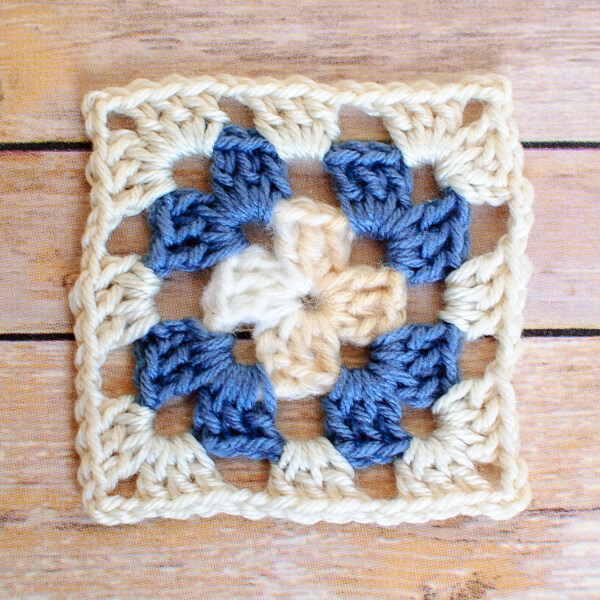 Joining Your Squares
Using taupe colored yarn, join squares using the Join As You Go (JAYGO) method here. Join 9 squares per row for 11 rows. Weave in all ends and tails.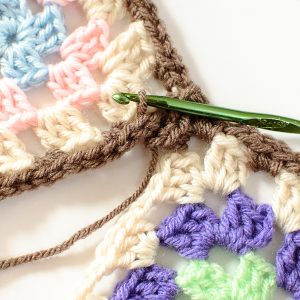 Working Your Border
Alternating between taupe and cream colors, work granny afghan border here.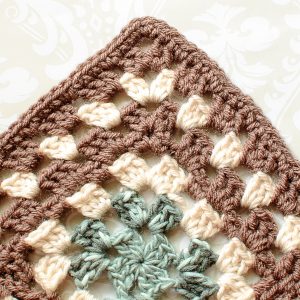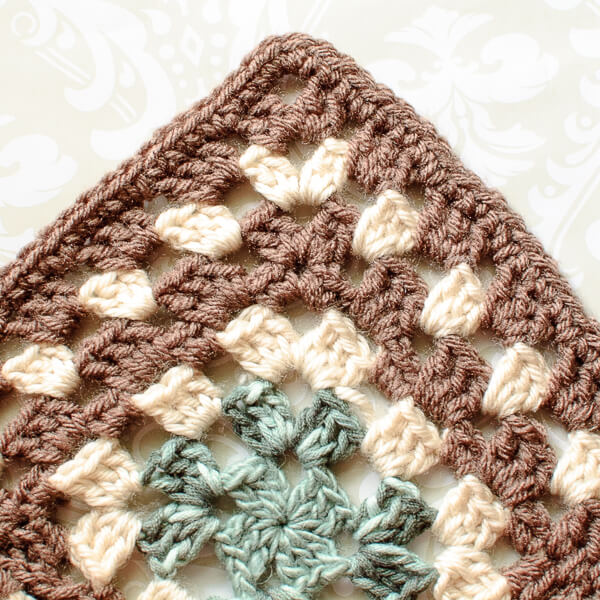 Now pour a cup of tea, sit in a cozy spot and enjoy your new granny blanket!