Mandala crochet patterns offer a wonderful opportunity to experiment with different stitch techniques and to explore color combinations. Crochet mandalas can be purely decorative in function as wall or table art or can be used for practical purposes such as coasters, place mats, and so on. They can even be used as a design element in a larger project like an afghan or shawl.
Mandalas are commonly identified by their defined center point with a repetitive design that flows around it. Although rooted in spiritual tradition, the word mandala is literally translated from Sanskrit as 'a circle' and can be used to mean any type of circular design.
Explore Mandala Crochet
You can explore mandala crochet on your by experimenting with different stitches and colors. If you like to plan out your pattern in advance, you can use a circular grid like the one pictured below that I have included in my Crochet Project Planner or even by playing with pre-designed mandala coloring pages like these ones offered free from Craftsy.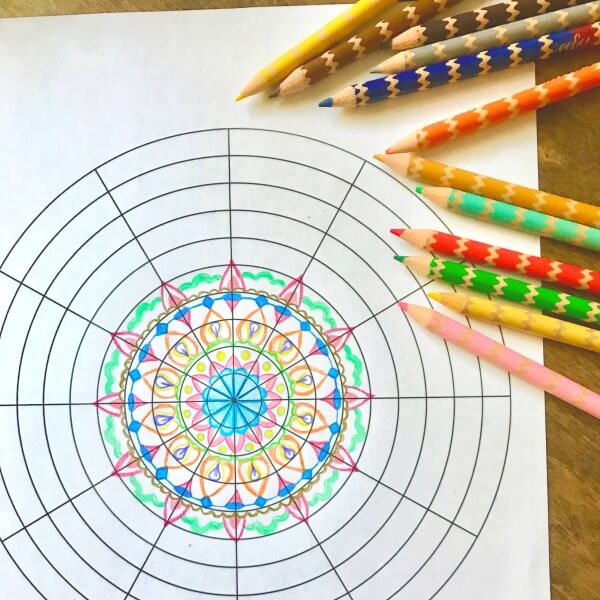 Mandala Crochet Patterns
Want to skip the guess work and jump right into a pattern? I can personally vouch for these two mandala crochet patterns from CAROcreated Design. I worked them up a few years ago as part of a crochet along hosted by A Creative Being and absolutely loved them! They were so detailed with lots of photos and are a great way to learn overlay crochet as well.
This one is called Mandala No. 1 and can be purchased in her Etsy shop here. It is a paid pattern but when you see how thorough it is (22 pages!) you will know it's worth every penny!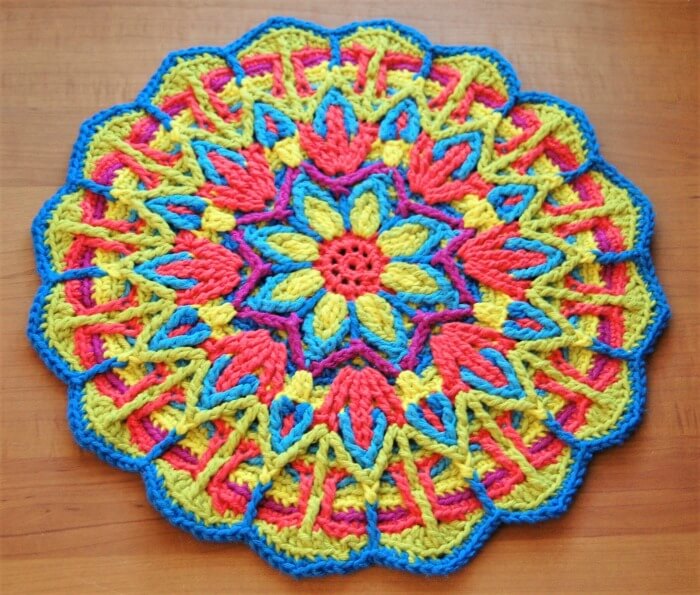 I loved it so much that I bought another one from the same shop. This one is called Mandala No. 4 and I have actually been itching to work this up again in a pink and white color scheme … don't you think that would be cute?! Again, this is a paid pattern and also super detailed. You can purchase it in her Etsy shop here.