I recently received a tote full of some fun goodies from Red Heart and immediately fell in love with one of the items inside! It's this Boutique Sassy Fabric … isn't it awesome?! I knew I had to try to come up with a crochet ruffle scarf pattern with it.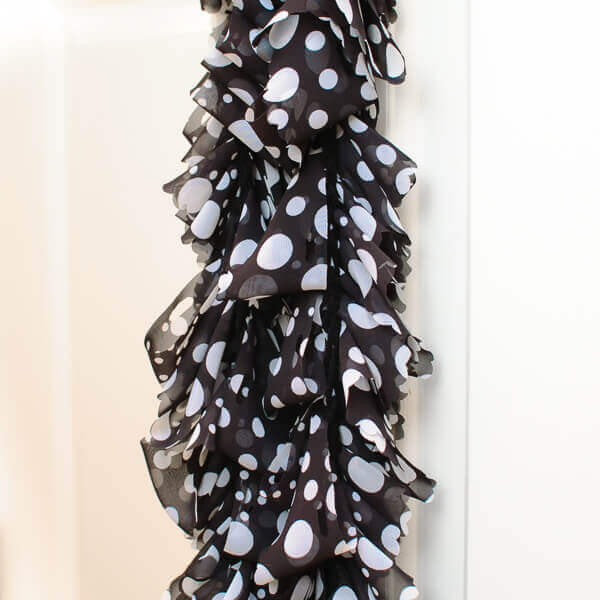 It's a sheer fabric strip with holes along the edge for you to work into …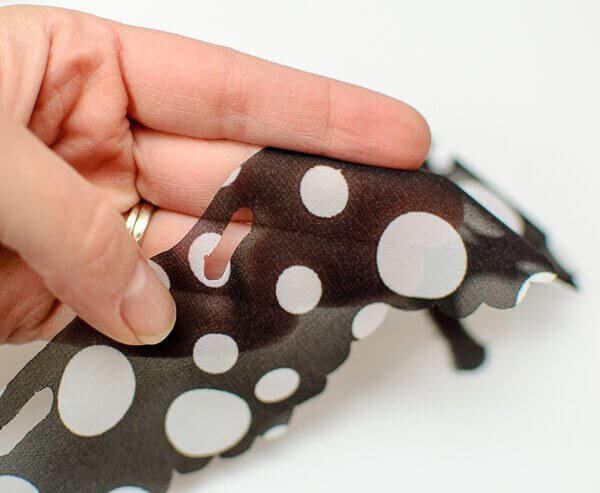 I played around a bit and here is what I came up with. I worked it along with some coordinating yarn I had laying around.
Start with a slip knot on your hook, insert your hook into the first hole of the fabric and pull it through the loop on your hook.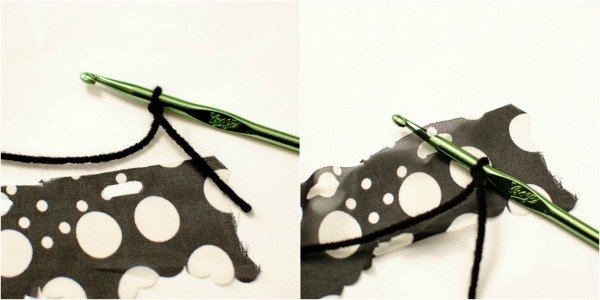 Skip the next 2 holes in the fabric, *then yarn over and bring the yarn through the hole and then through the loop on your hook.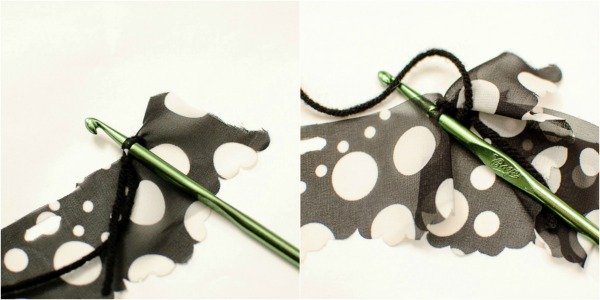 Skip the next 2 holes and repeat from * until you have the length you want.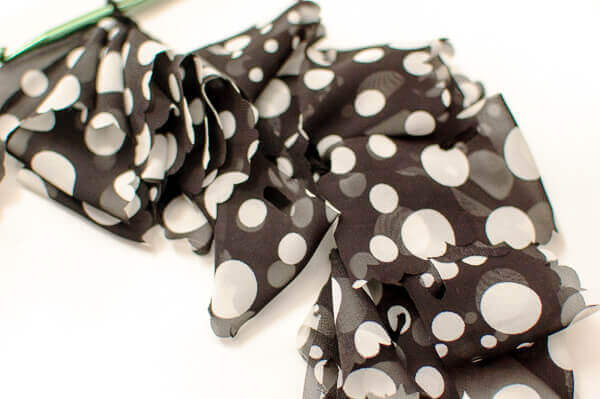 That's it! Pretty easy and fun, huh?! You can even whip up a last minute gift for someone in no time at all.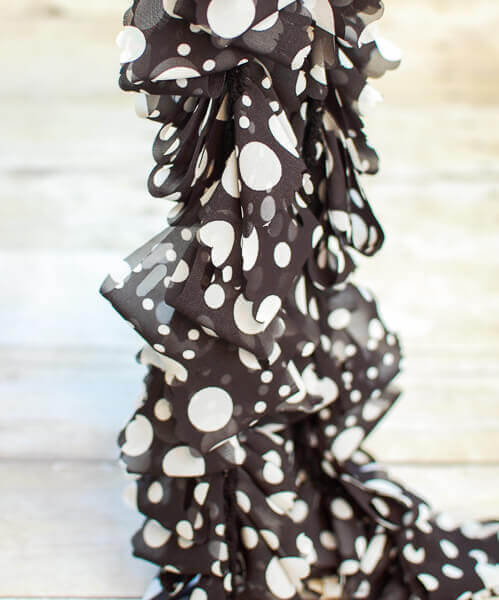 And here is a funny update for you … after writing up this post I went to the Red Heart site to get the links for the Sassy Fabric for you and saw that they have a video on how to crochet with it. Lol, I guess I could have saved myself all the experimentation if I had just gone and checked first. Oh well … it was fun. And now you have two ways to make the scarf. Click here to see Red Heart's tutorial.