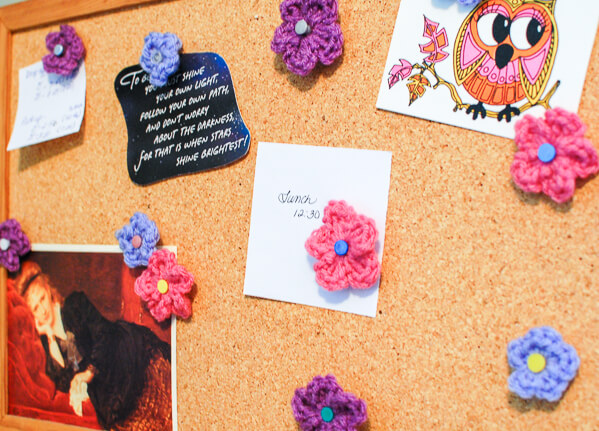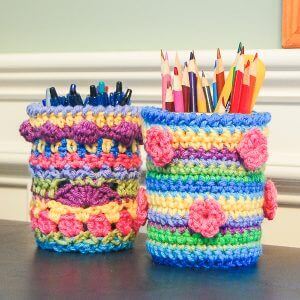 I've been at it again … trying to brighten up my work space. Last week I shared with you my crochet mason jar cozies. You can click here for the free pattern if you missed it. Today I want to show you what I did to my cork boards. I used the same little flower pattern but this time used the little flowers to pretty up the pins on my cork board. Here is the "how to" on making the crochet flower push pins…
Crochet Flower Push Pins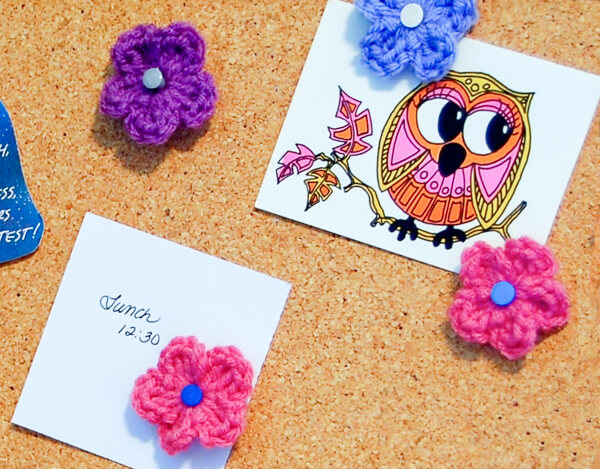 Make a magic ring.
Round 1: Ch 1, *work 1 sc in ring, ch 3, repeat from * 4 more times, join but do not close up magic ring yet — 5 ch-3 loop petals.
Fasten off. Now, insert the head of your push pin into the magic ring center of your flower (the back of the flower should be on the pin side). Pull beginning tail of yarn to close up the magic ring tightly around the tack. Weave in the tails to secure.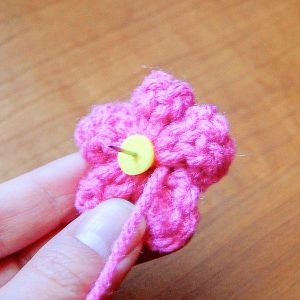 That's it! Quick and easy and so pretty too!