These crochet flower face cleansing pads add a pretty flare to your beauty routine. They are attractive enough to be displayed while being soft and absorbent enough to cleanse. They also make for a great gift when paired with a scented soap and lotions.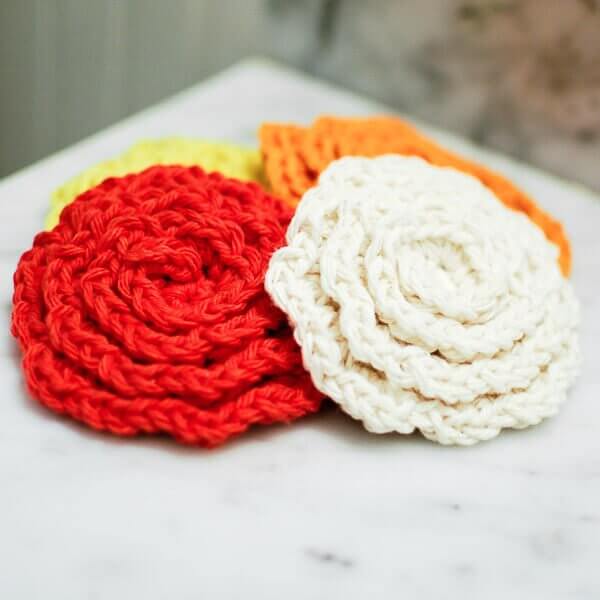 Want to make some of your own?
They are lots of fun and quick and easy to do!
Crochet Flower Face Cleansing Pads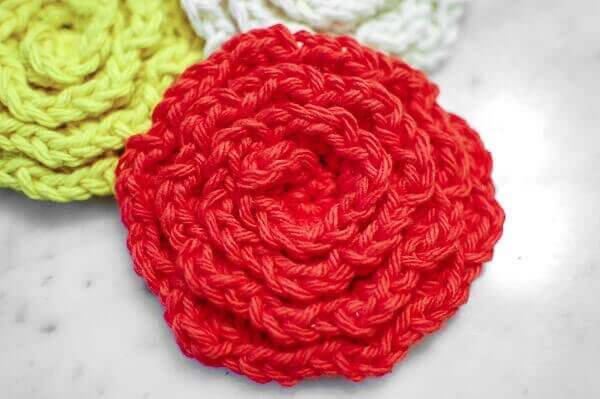 Here's what you need:
Resources and tutorials you may find helpful in following this pattern: Crochet Abbreviations, U.S. to U.K. Crochet Conversion Chart, How to Make a Magic Ring (see video below).
Note: These Crochet Flower Face Cleansing Pads are worked in unjoined rounds. Use a stitch marker to keep track of rounds.
Add this pattern to your Ravelry library.
Make a magic ring.
Round 1: Ch 1 (does not count as st), work 6 sc in ring, do not join here and throughout — 6 sts.
***Work Rounds 2 through 4 in the back loops of stitches only.***
Round 2: Work 2 sc in each st around — 12 sts.
Round 3: *2 sc in next, 1 sc in next, rep from * around — 18 sts.
Round 4: *2 sc in next st, 1 sc in each of the next 2 sts, rep from * around — 24 sts.
Fasten off. Join yarn in first unworked loop from Round 1, work 1 sc in same loop as join, *3 hdc in next, 1 sc in next, rep from * around, Sl st in next and fasten off. Weave in ends.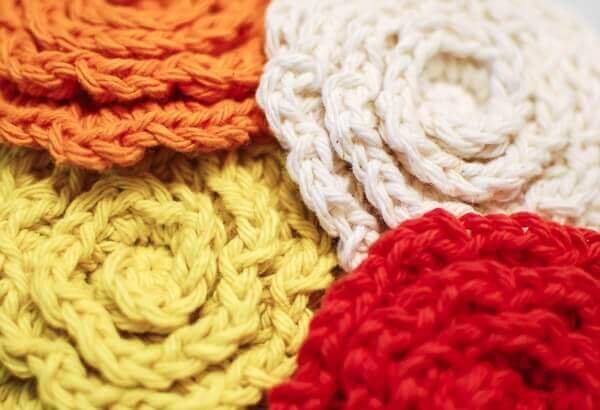 you may Also enjoy …