I love to crochet wire jewelry so I thought it would be fun to try using wire on a loom. I love how this pretty wire loom flower came out! You can see all the wire jewelry projects here but for now scroll down to see my finished wire flower. I think I am going to attach a pin backing to it to use a broach. What do you think?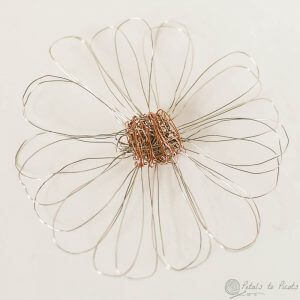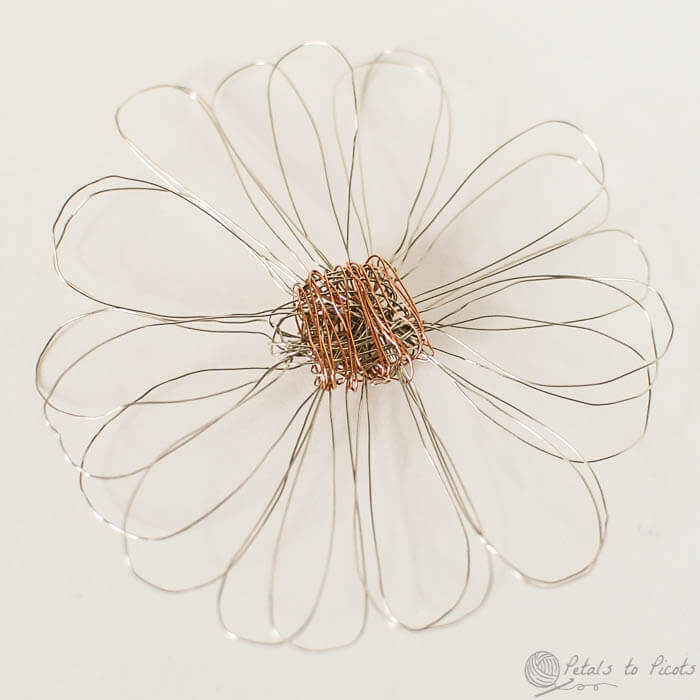 Make Your Own Wire Loom Flower
Here's what you need:
28 gauge nickel silver wire
28 gauge copper wire (optional for if you want a little accent in the center)
a flower loom (or you can create one from my Flower Loom Template here)
wire cutters or scissors
To make the wire flower, you just use the loom as you would to make yarn flowers but you use your wire instead. If you need help knowing how to make loom flowers, you can see my How to Make Loom Flowers Tutorial here.