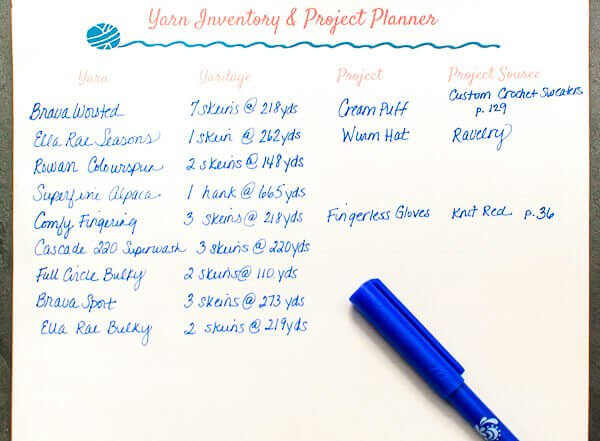 Do you ever buy yarn for a project and then forget what project you bought it for? Or perhaps see a pattern you love at the yarn store but don't remember what you have at home so you end up buying more yarn?! Yeah, me too!!
So I thought I would share this handy Yarn Inventory and Project Planner Printable I created to help keep my stash organized (… at least on paper!).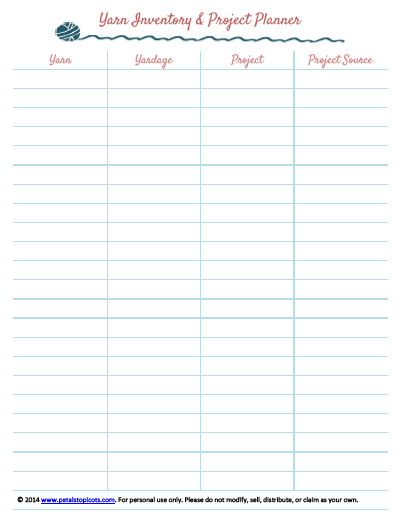 Yarn Inventory and Project Planner Printable
So now whether I buy yarn with a specific project in mind or am just buying it because I love it, I make sure to log it here so I can quickly and easily see what I have or whether I have enough for when a new pattern calls to me.
What about you? Do you have any tips for keeping your stash organized?