It's stress awareness month and once again the Craft Yarn Council is raising awareness with their annual #StitchAwayStress campaign to encourage knitters and crocheters to pick up their hooks and needles and stitch away their stress. And to give us some incentive, designer Twinkie Chan has created these fun and free lemon pillow patterns to crochet or knit.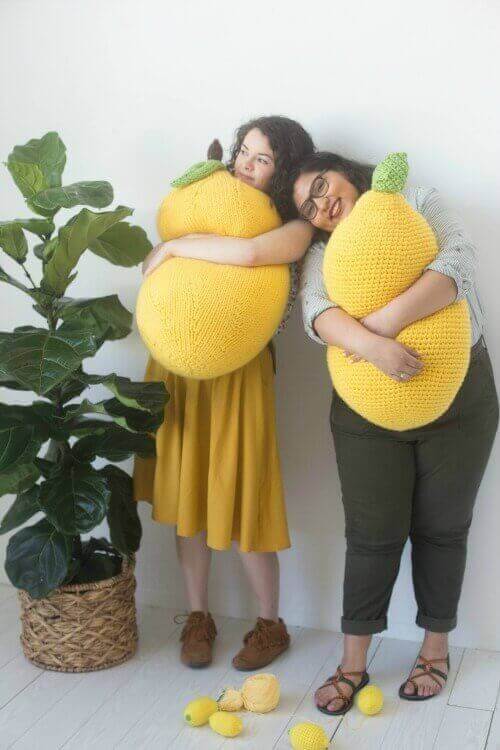 Free Lemon Pillow Patterns to Crochet or Knit
Click here for the Free Lemon Pillow Crochet Pattern.
Click here for the Free Lemon Pillow Knit Pattern.
Follow along with the Craft Yarn Council on Facebook and Instagram throughout the month to learn about the health benefits of yarn crafts, find interviews from different people as they share how knit and crochet has helped them overcome stress and health problems, and enter to win some fun prizes too!
So stitch up a pillow and show it off on social media with the #StitchAwayStress hashtag and be sure to tag me too so I can see it @petalstopicots.