I like to call these the "Fab Four" of crochet techniques because they totally bring your finished projects to the next level.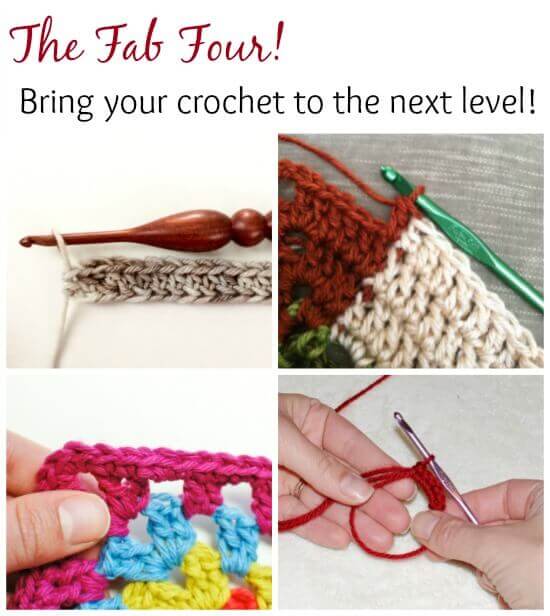 Four Crochet Techniques That Will Bring Your Craft to the Next Level!
Foundation Stitches
Foundation stitches are a great way of starting a project without making a beginning chain. In effect, you are working your beginning chain AND your first row of stitches in the same step … awesome, right! Learn how to do it with my step-by-step photo tutorial here!
Seamless Color Changes
No matter the stitch you are working, changing yarn colors within a row can be neat and easy. See how you can seamlessly change colors in my step-by-step tutorial here.
Invisible Join
The "Invisible Join" is by far my favorite little crochet trick. It looks just like a stitch, so it's virtually impossible to tell where the final join and fasten off was made. FREE tutorial with photos here.
Magic Ring
The magic ring is a handy technique that gives you complete control of the size of your project center when working in the round … great for crocheting hats, amigurumi, granny squares, and other motifs. Follow my step-by-step photo tutorial AND video to learn how!