Are you all ready to start the Little Boy Blue Blanket ?! I for one am very excited! We have had such a great response … we have over 200 people participating through the Ravelry group and Facebook group. Participants are joining from all over the world including all across the U.S., Canada, Scotland, and Brazil, and more are joining in every day. Pretty fun, huh?!
I am especially excited because I am in love with the colors I picked. Perfect for Autumn, don't you think? I decided on Acadia, Yosemite, Shenandoah, Yellowstone, Everglades, and Joshua Tree … all Lion Brand Heartland colors. I can't wait to start seeing the beautiful color combinations you all have picked!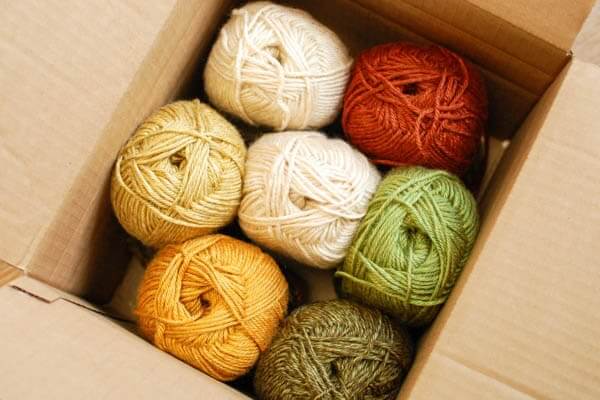 So here we go! For these first 2 weeks we will be working on Rounds 1 through 6 of the center. The gauge and pattern notes are also included below, as well as a chart of the afghan that you may find handy as you work your way through. Feel free to start posting up your pictures of your yarn and progress too. It is always fun seeing everyone's photos. Most of all, have fun!!