I received a sample of this product to review but I was not financially compensated in any way to give a favorable review. The opinions expressed here are my own and are based on my own experiences. I do not receive any compensation for sales resulting from the links included in this post. You can read my full Disclosure Statement here.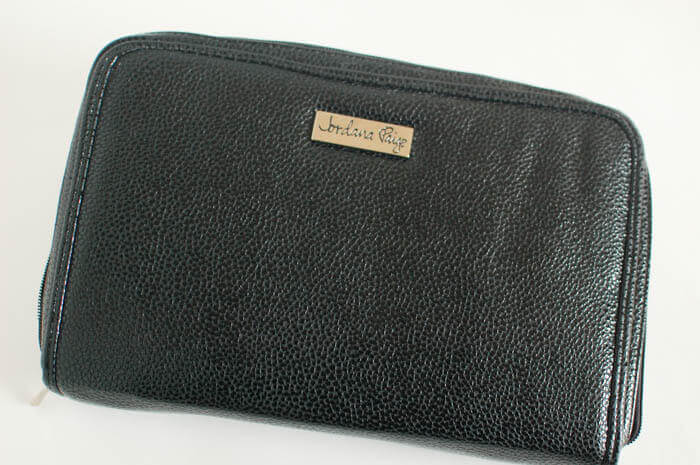 The Crafter's Tool Butler by Jordana Paige is an elegant clutch-style organizer to keep all your knitting and crochet tools in order. The caddy is made of vegan, pebbled leather and is quite roomy. The first zippered pocket opens to reveal six flat pockets that I use to keep my hooks and needles organized, as well as a zippered mesh pocket that I use to keep my pins away from little hands. This section also has a clear pocket that came with a little needle and crochet hook inventory chart, but I find it to be a handy place to keep my business cards at the ready.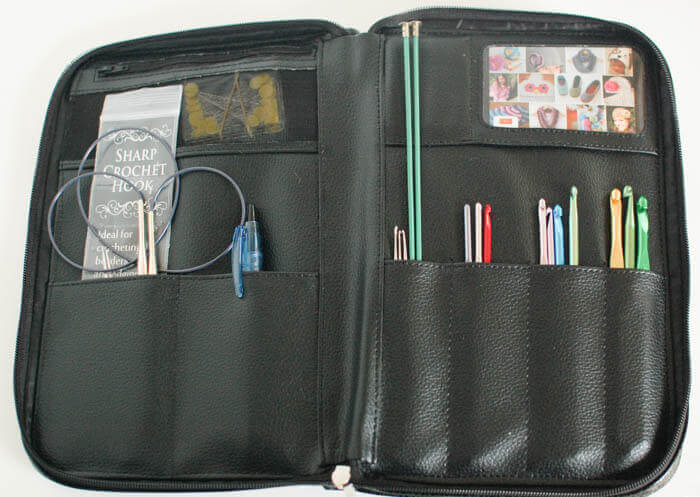 The second zipper opens to four zippered accordion pockets which I use for my Tunisian flexible extenders, my circular knitting needles, and some beads and wire. I love that it comes with label inserts so I can keep track of what is in each pocket.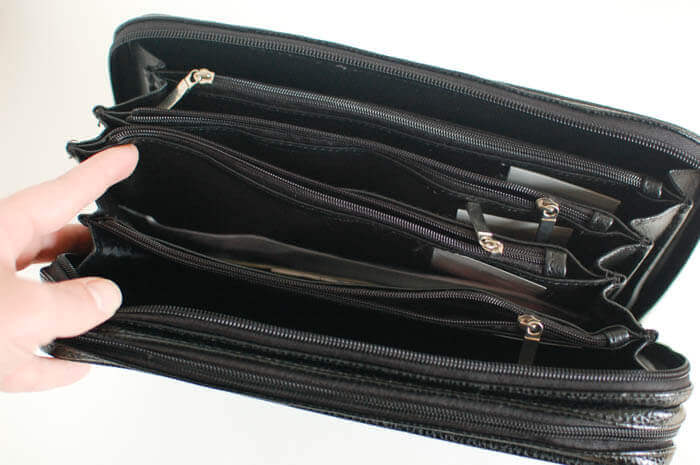 I have definitely been getting great use out of the Crafter's Tool Butler. I love that it keeps all my stuff organized and that I can bring it to stitch groups or outings and feel like I have a fashionable accessory!
Crafter's Tool Butler
$55.00
Features include
• Six flat pockets for all sizes of double-pointed needles and crochet hooks.
• Four zippered accordion pockets for circular needles with label inserts for custom numbering.
• Mesh pocket for small items such as safety pins, stitch markers and darning needles.
• Knitting needle and crochet hook inventory chart.
• L 10.5″ x W 2″ x H 6.5″
• PVC.
If you are interested in learning more about Jordana Paige products or in ordering this product, please click here to visit the website.