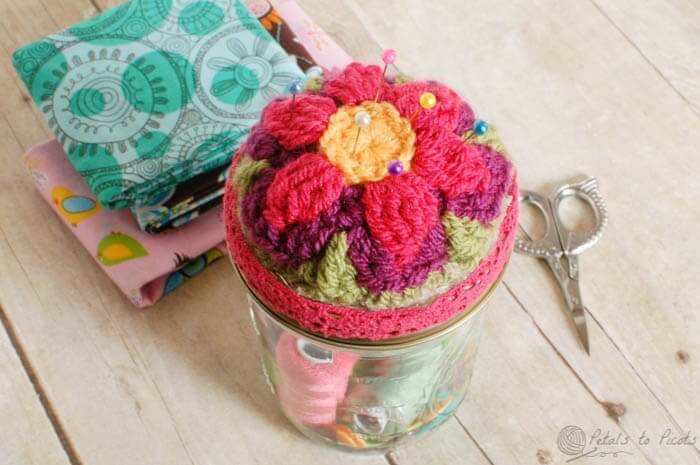 I have long wanted to make a crochet pin cushion for my desk but couldn't settle on a design. But when I saw these Mason Jar Sewing Kits that my friend Meredith made, I knew what I wanted to do!
I basically just followed Meredith's tutorial, but instead of fabric, I used a round crochet motif. Pretty fun, huh? I just played around to come up with this one. I have to sit down and see if I can recreate it and write out the pattern for you. But in the meantime, any round motif will do.
I love being able to see my colorful threads and buttons!