Part of the fun of making handmade items is giving them as gifts. Why not make sure they can be enjoyed by your recipient for years to come by letting them know how to care for the item. I've made it easy for you to do just that with these free printable gift tags. Each sheet includes two tags each of the following instructions:
Machine wash cold. Tumble dry low.
Hand wash. Lay flat to dry.
Machine wash cold. Lay flat to dry.
Machine Wash Warm. Tumble Dry Low.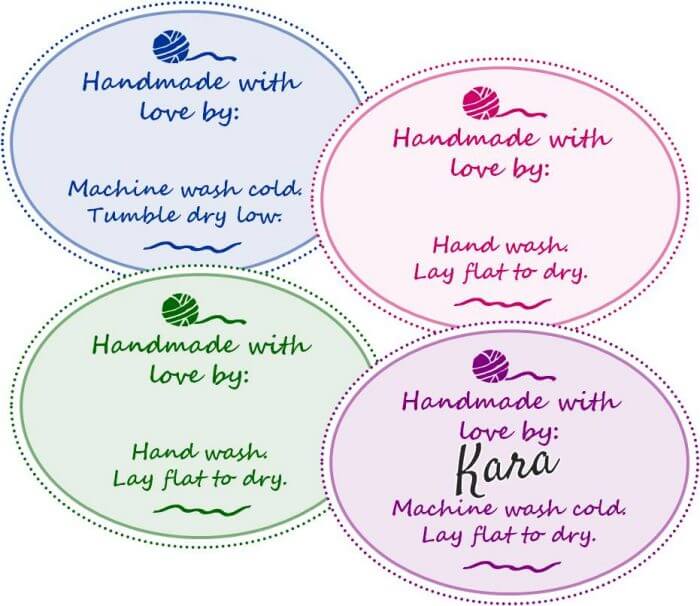 Click on the links below to download the printable gift tags in your choice of the following colors …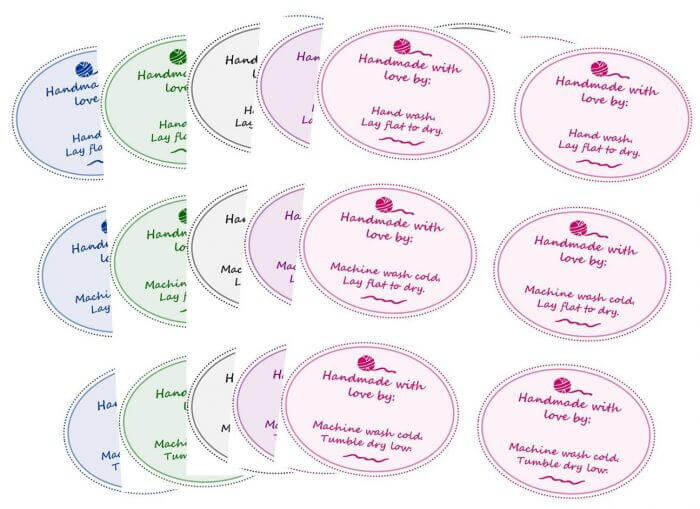 May 2014 update — I had a reader request a new laundry care option … Machine Wash Warm. Tumble Dry Low. You can download the pdf for this new free printable gift tag option by clicking here. I formatted them in the same color schemes as the others … pink, purple, blue, green, and grayscale.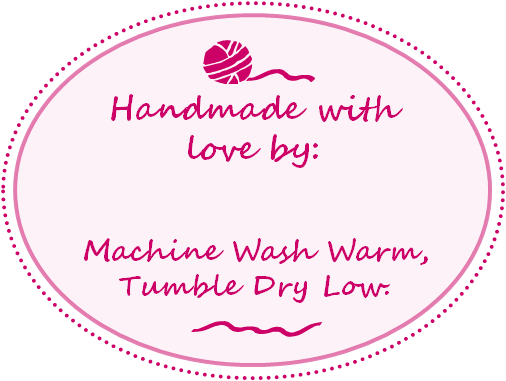 December 2014 update – French translations is available from Lyne from Mémé Tricot Forum. Click here to download the French Gift Tags.
Enjoy!