Yarn Weights Chart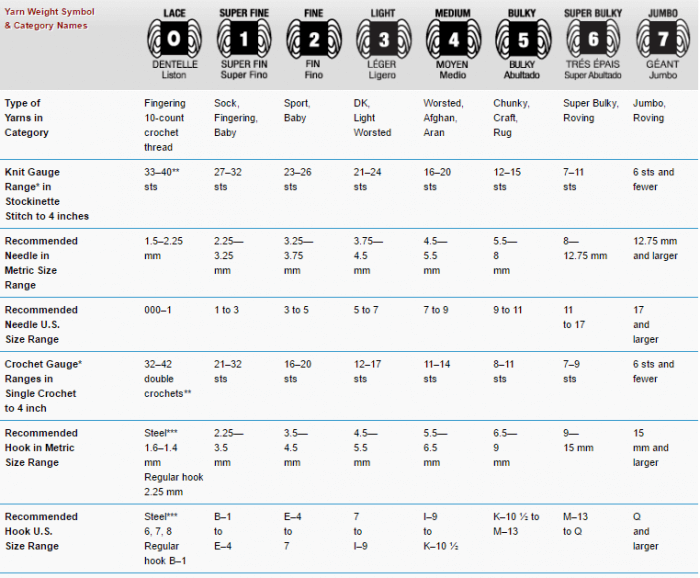 * This chart is a guideline only and reflects the most commonly used gauges and hook sizes for specific yarn categories.
** Lace weight yarns are usually knitted or crocheted on larger needles and hooks to create lacy, openwork patterns. Accordingly, a gauge range is difficult to determine. Always follow the gauge stated in your pattern.
*** Steel crochet hooks are sized differently from regular hooks — the higher the number, the smaller the hook, which is the reverse of regular hook sizing.
Source: Craft Yarn Council's www.YarnStandards.com