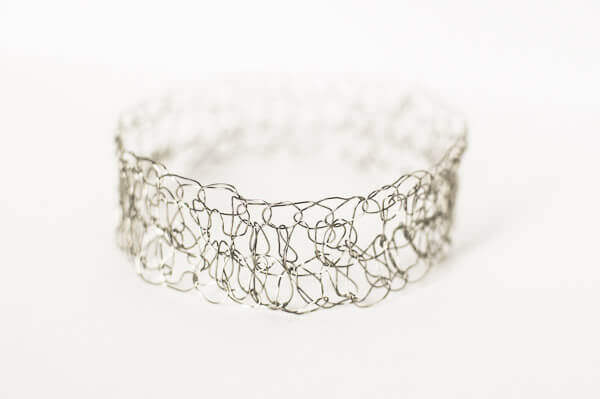 If you have been following along with me on Facebook or Instagram you probably already know about the wire crochet jewelry kick I'm on. I am having so much fun with this new medium!  Here is the  first piece I made … a pretty bangle …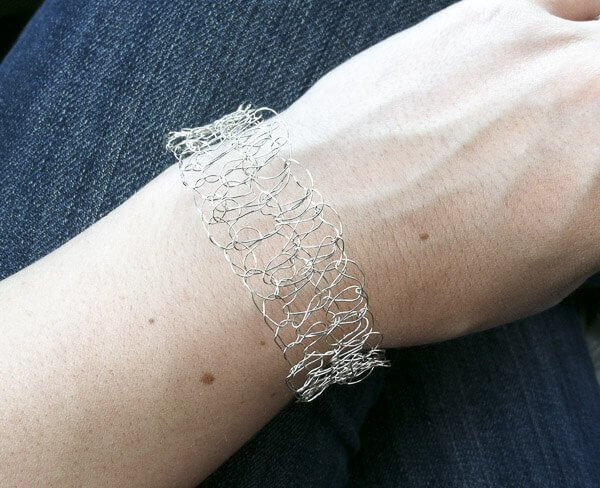 Wire Crochet Bangle
Here's what you need:
28 gauge wire
3.75 mm hook
wire cutters (I'll be honest … I used my scissors!)
Click here to reference the Crochet Abbreviations Chart.
Make a chain a little larger that the circumference of your wrist. Join in first ch to form a ring.
Round 1: Ch 1, work 1 sc in each ch around, join.
Rounds 2 and 3: Repeat Round 1.
Fasten off as usual and snip wire. Weave in the wires to secure and then try to fold the ends into themselves to keep them from poking you … ouch!
If you need supplies for this project, you can also help support my blog by shopping through these affiliate links …
Click here for more of my free crochet jewelry patterns …